The Virtual Assistant
Virtuosos SUMMIT #20
LEARN the Top Secrets, Strategies, and Proven Tactics to Help You FIND and RETAIN Clients!
LIVE Online October 25 – 29, 2021
(Daily from 9am to 4pm PDT (-7 UTC/GMT – Vancouver, Canada)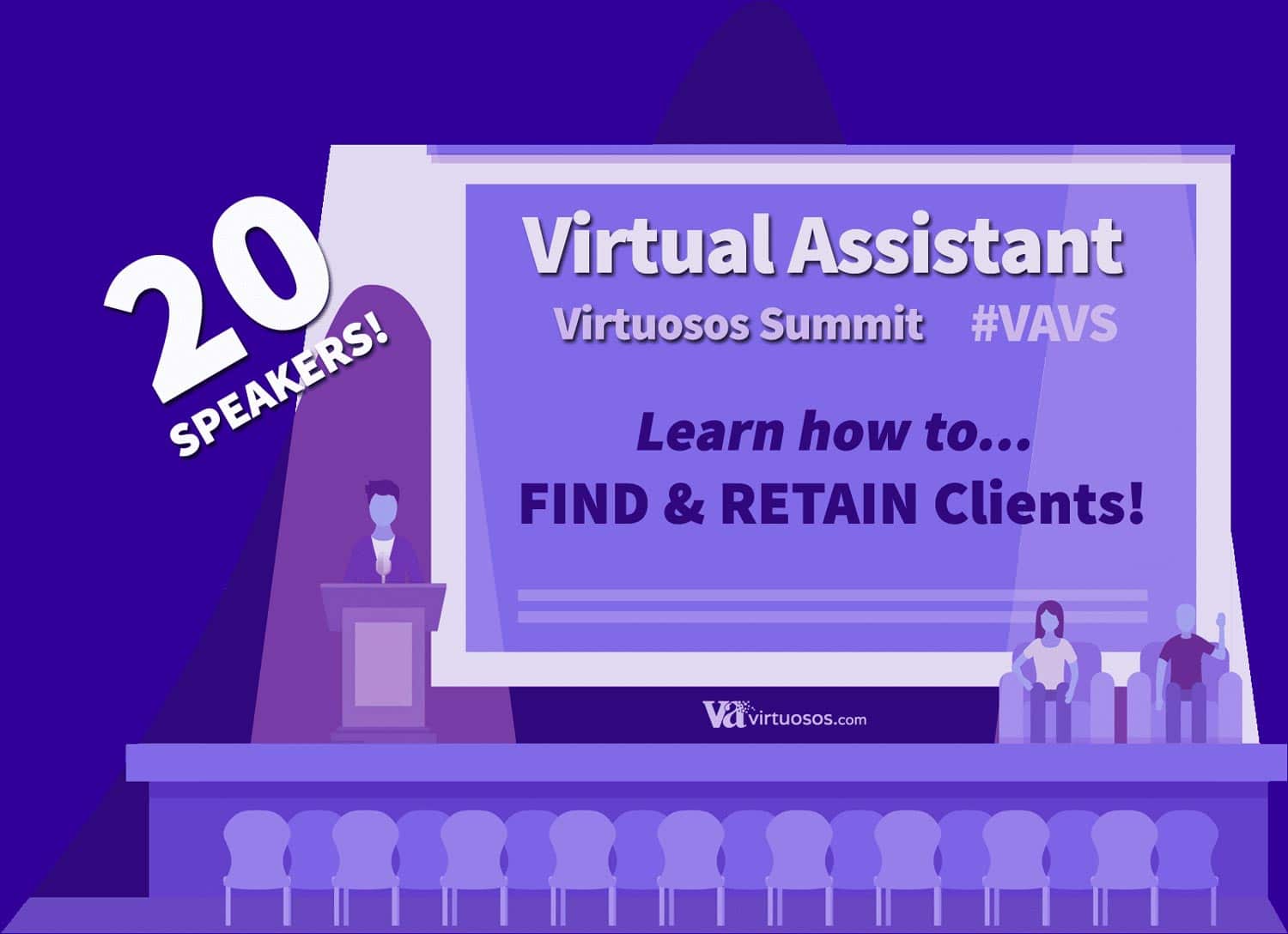 The 20th Virtual Assistant Virtuosos SUMMIT

Are YOU a Freelancer who…
Wants to be booked solid with high-end clients?
Like to figure out how to master the art of landing new clients?
Learn the best ways to close the deal with a new client?
Want to discover who your clients are and what they want?
How would you like to make 5K+ every single month?
Unlock networking secrets to obtain a full roster of clients?
YES? Then don't miss my Virtual Assistant Virtuosos SUMMIT live this October 25-29th!
I'm Tawnya Sutherland, your host for the 20th time at #VAVS and I've rounded up 20 awesome Speakers this season to share their top secrets, strategies, and proven tactics to help you FIND and RETAIN Clients.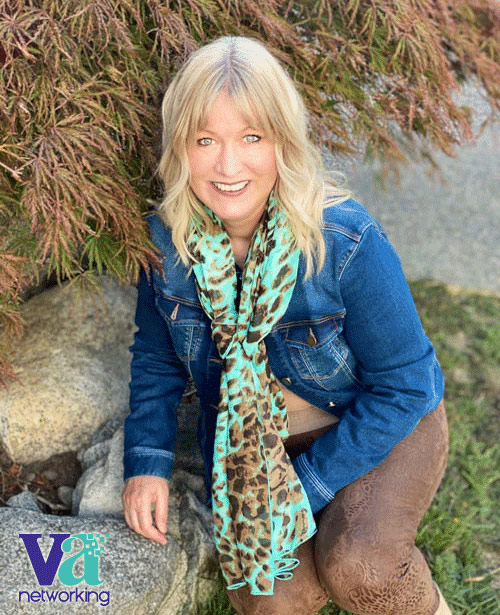 Whether you are a brand new Virtual Assistant (VA) just starting or a seasoned service-based freelancer there is something for everyone at this Summit!  As a new VA you'll walk away amazed and inspired by all the opportunities in this industry that you'll be all fired up to get your business started.  And as for you seasoned VAs, your excitement will be hard to contain wanting to start implementing all the strategies and tips you've learned at the Summit.
PLUS if you've ever attended before you already know that the networking to connect you up to all the makers and shakers in the VA industry is absolutely amazing as everyone that matters in the VA world is virtually here!
20 talented expert freelancers will be your speakers at this event!
Who better to learn from than your business colleagues who have been there and done that?
What Will You Get at #VAVS?
All ticket holders will receive ACCESS to 20 LIVE Experts who will be sharing their strategies…
---
Held October 25-29th, 2021 (Daily from 9am to 4pm PDT (-7 UTC/GMT – Vancouver, Canada)
---

<< Read full details of each webinar by clicking on the + sign under each speaker's name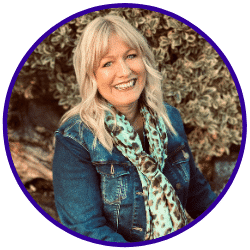 How to Land Loads of Clients
Landing clients is a repetitive process that you can learn to do so that you have a fully booked out business. Because without loads of clients, we aren't going to be making money which means we won't be in business for very long. In this webinar you'll learn:
About self-preparation to land loads of clients
How to earn trust with your prospects
Investigating your prospects
Successful Discovery Calls
How to close the deal and get your moola.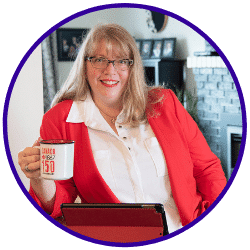 The Power of One: My Virtual Assistant Journey to 1 Million Dollars
In 2008, Kathy Colaiacovo started her Virtual Assistant business and within four years, she had a steady 6 figure revenue with a team of 14 VAs working for her and her 35+ clients.
Kathy was booked solid with clients within two years of starting her VA Business and will be sharing the 10 steps she took to make her success a reality! She did in 9 years what it would have taken her to do in 29 years working her old job at a Bank. She made one million dollars in her VA business.
Join in to learn what she did to make this happen. Steps that any Virtual Assistant or Freelancer can do!
---
Kathy Colaiacovo is an Online Marketing Strategist, Coach and Trainer from Nova Scotia, Canada, and is one of the first VAC Super Success stories from VAnetworking!
Difficult Client Situations & How to Manage Them With Grace and Ease
Being a virtual assistant in today's climate is challenging in its own right; dealing with difficult client situations can make it an even more problematic. Without carefully set and adhered to boundaries, problem clients can rob you of your joy in the work you do and take your time and attention away from other clients.
There are many things you can do to manage these difficult client situations more efficiently so you can get back on track and help your clients achieve the great things you know they're capable of.
In this webinar, I give you some tools to address 10 common difficult client situations in a manner that is as painless as possible for yourself, your business, and your clients.
---
Lisa Wells is a Virtual Assistant Trainer and offers time-saving forms, planners, and practical courses to grow your business, package your services, and simplify the marketing and technical side.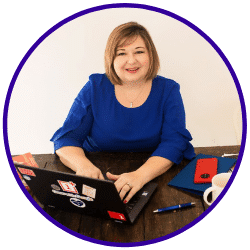 Growing your Business by Building a Referral Network
Marketing your business takes a multi-layered approach.  Digital marketing is a fantastic tool and definitely drives traffic to your website, but what if you could have "boots on the ground" sharing your business with other clients that you might not ever reach?  Listen as Melissa talks about growing your business by building a referral network of strategic partners.
---
Melissa Irvin owns BluBox Digital Agency and serves as an Ambassador with her local Chamber of Commerce. She is an expert at in-person networking and has leveraged it to grow her business exponentially. 
The Fine Art of Niching Down
One of the absolute BEST strategies to consistently attracting great clients is to NICHE DOWN! When you specialize your services in a specific market, you become distinct, memorable and in-demand! In this session, Craig will discuss a simple, 4-step process to discovering the RIGHT microniche for your business. He will also share what specific niches will be in-demand in 2022 and how you can position yourself for great success! Don't miss this one!
---
Craig Cannings is the co-founder of Freelance University and has helped 20,000 students build thriving and flexible businesses over the past 13 years!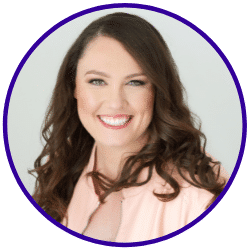 How to Deal With Objections from Potential Clients
Discover some of the common objections virtual assistant clients have, which ones you're worried about but are unlikely to ever face, and how to respond when these objections come up in a discovery call. Leave with actionable tips on how to pivot in the moment and get more confident for your calls, especially when multiple candidates are being interviewed.
---
Laura Briggs, The Freelance Coach, is a teacher turned entrepreneur, freelance writer, and two time TEDx speaker. She's a future of work expert and the author of The Six Figure Freelancer.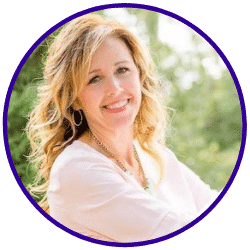 How to Stand Out When Pitching New Clients
You may only get one chance to really sell yourself and shine for a new client or remote job! We're going to discuss how to really stand out and SHINE for your pitch or interview.
Too many mistakes can be avoided on this journey for self-employment and entrepreneurship. Let's make sure you are putting your best foot forward!
We will discuss:
Creating Top-Notch Cover Letter, Resumes and/or Portfolios
Why is Initiative Important?
It's all in the details!
Time Wasters
Response Time
Sell Yourself like a Pro: Interview Tips
What to do after the interview
---
Lesley Pyle is the Founder and CEO of HireMyMom.com, a service connecting Small Businesses with Virtual Professionals across the country.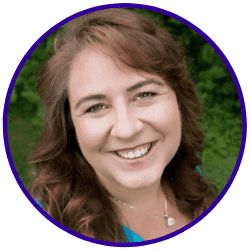 LinkedIn from Connections to Clients!
LinkedIn is a Powerful Global Business Platform. I often refer to it as the "Global Chamber of Commerce". Your LinkedIn Profile and URL will often come up as the top result when you Search Your Own NAME! Your LinkedIn Profile Page is 100% unique to you. It is very much like a micro website for you on a standalone basis, allowing you to feature yourself, your skills and your value on a global stage.
We will go through the following:
Setting Up a Strong Profile
What is New on LinkedIn
How to Navigate the Platform
How to leverage groups
How to Set up Events
AND so much MORE…including how to build valuable relationships that can lead to amazing referral partners and new customers.
---
Jessica Koch is the Italian Mother of seven, an International Speaker serving clients in 8 countries! She is a high-level sales and marketing expert and social media trainer.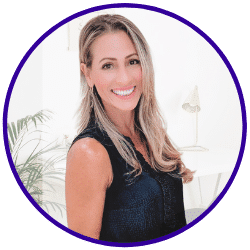 How to Find and Get 3 New Paying Clients Within the Next 30 Days
With my 10 ideas blueprint you'll learn how to plan your marketing, get in front of your audience and get clients to hire you. Isn't that what we all want? More clients.
Without paying clients, our doors are closed and we're back searching the online job listings. Have you considered if more than one client left your services at the same time? If your leads are dried up and no one is knocking on your door, it's time to revisit your marketing plans and efforts. You want organic customers who come to you without chasing them. You want to convert leads into right-fit clients. It's time to learn the different ways to attract prospects and strategies to have them sign up for your services.
---
Bianca Rice is a productivity specialist helping overworked entrepreneurs scale their business without the frustration that massive growth often brings.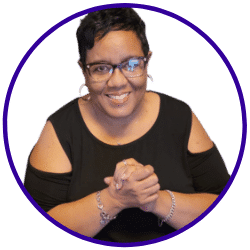 The Virtual Assistant Smackdown! - 7 Tips That Will Make You Influential In Your VA Business
Join in as I share 7 tips on what makes you influential as a virtual assistant. Here are 3 of the most important ones, you'll have to register to learn the other four.
1. Communication is Key
2. White Glove Treatment
3. Making Your Client Feel Like They are The ONLY One!
These tips will get your HIRED and REFERRED!
---
She's the person behind the scenes, making it happen. Serving entrepreneurs for several years, Regina Baker, Tech VA, Consultant and Software Aficionado majors in finding inefficient processes and streamlining them.
Content Marketing Myths That Close Doors To New Clients
There are content marketing myths you might hold as true that are right this minute keeping the door closed to new clients. Things like 'Nobody cares what I think' and 'It's all already been said' keep people from sharing their expertise. When you hold back, you miss out and so does everyone else! It's time for that nonsense to stop. I'm going to bust these myths and more to inspire you to attract and secure clients who are going to love working with you.
---
Kelly McCausey is a content marketing and community building lover who will challenge you to publish content you're proud of for people you love.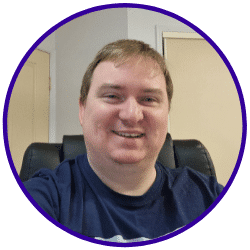 How to Create Your Client Attracting Web Pages With WordPress
We all know how important a website is when it comes to officially opening the doors to your freelance business. When I am looking to hire, the first place I look is a candidate's website. But having a website up and having an effective website are two different things.
In this presentation, I will show you:
The critical pages a Virtual Assistant should have on their website – and yes this includes an about page with a headshot
How to craft a homepage that helps you differentiate from other freelancers
The best way to approach your services page & some myths to the contrary
Other credibility boosting pages that are far too often left as a side thought
In addition to identifying your key pages and page strategy, I'll shoot you some WordPress workflows to help you put your website together without the overwhelm!
---
Mark Hunter is a WordPress Web Developer who geeks over coding & new apps; but has a lighter side too. Mark enjoys deep conversations with his friends and playing with his defiant cat Prue.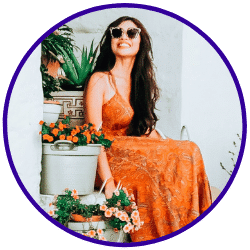 The Ultimate Instagram Sales Guide: Selling Without Sleaze
This is a deep dive on how to sell on Instagram using:
1) Client Attraction Strategies
2) Leveraging IG Features to Serve your Audience
3) Selling in the DMs
4) Freebie – DM Sales Script + Objection Handling Prompts
---
Jana Ciaravolo is the founder of janaworksfromrome, a Top Rated Done-For-You Engagement, Lead Generation and Content Management agency. She is the go-to social media manager for coaches and entrepreneurs and The Patron Saint of IG Engagement.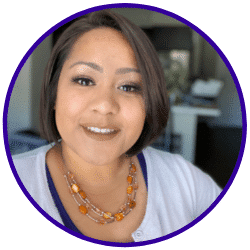 Are Facebook Ads Dead for Attracting Clients?
Let's take a moment of silence for Mark Zuckerberg's loss. The Facebook Ads we have once grown to know has gone away. Cause of death: iOS 14 Update. Rest assured though the Zucks and his team won't go down without a fight.
The dramatic intro aside. Let's celebrate the rebirth of Facebook Advertisement as a whole. Today we'll walk through the benefits of adding paid advertising to your marketing arsenal, why not every virtual assistant should offer Facebook Ads services and an actionable ad strategy that you can incorporate yesterday!
---
Koko Mendez is a Facebook Ads Strategist and Founder of Marketing Honey. She clears the complexity of Facebook Ads and gets your ads back on track with her unique 'Ad Clarity Method'.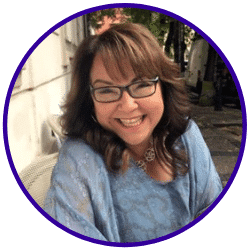 Why Now (More Than Ever) Is the Time to Niche as a Real Estate VA
Join me as we discuss why real estate is an exciting niche for virtual assistants by discovering the types of services they can provide to real estate professionals. We'll also discuss:
Variety is the spice of a VA's life; How the real estate niche easily fulfills this requirement
Specialties inside the specialty
The type of real estate professional you want to work with—and the type you want to avoid
The excellent income potential of a savvy real estate virtual assistant
And I'll also reveal why now (more than ever!) is the best time to specialize in this fast-paced industry.
I've been in the real estate support arena for more than 15 years and if you know the serial-entrepreneur/shiny object syndrome gal that I am, you can be sure that this is one industry that can hold your interest!
---
An online business owner for more than 20 years, Pam Ivey has worked with hundreds of business owners to profitably build and grow their businesses as a coach, mentor and trainer.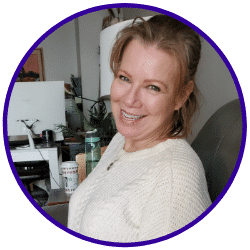 Stop Chasing Clients, Let Them Catch You
We've researched and narrowed our target market, we now play where our audience plays, all our social media marketing is aimed at our desired client, so why don't we have clients lining up around the block?  The answer may surprise you. Join me as I discuss the importance of being found by clients and how to do so in a digital world.
I will provide you with the tools needed to stop chasing clients and let them find you instead. I'll discuss how to stop cold calling, which is a practice that not only wastes precious time but also irritates potential new clients, the importance of your email list and how to be engaging and not annoying,  optimizing your SEO so your potential clients can quickly find you, and the not-so-forgotten art of direct mail.
---
After a successful marketing career helping small, independent retailers in a prestigious cosmetic company, Tammy Sistek is now dedicated to leveraging that experience and expertise to helping small business owners and entrepreneurs grow their businesses.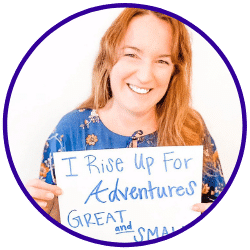 How to Effortlessly Get High Quality Clients with Done-for-You Content
Stand apart from the crowd of Virtual Assistants by establishing your expertise and warming up potential clients so they are excited about working with you before they even click to contact you.
Get more clients….
Without getting stuck in the content creation hamster wheel
Without taking time away from your existing client work.
Without stress or strain or struggle.
They'll come to YOU!
Not only can done-for-you content help you to get more clients, but, you'll also have built in opportunities to earn money before your clients hire you – and ALSO earn money from those that don't!"
---
Business Consultant / Mentor and All Around Awesome Human, Nicole Dean educates and empowers entrepreneurs to leverage their businesses and lives. Life is magical. Don't miss a moment of it.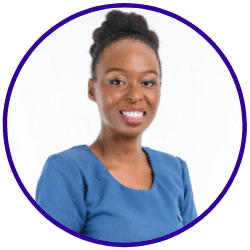 The Way to Scale and Serve Excellently in Your Business
This presentation will be centered around client experience management. It will seek to show attendees that they can get more clients and scale their businesses by delighting their current clients and leads. This delight can be achieved through creating great client experiences. When we take a client-focused approach to operating in our businesses, it opens the doors for more referrals, testimonials, recommendations and repurchases. These returns eliminate the need to always be chasing new leads while creating business that is simple and efficient and client-serving.
I will focus on 2-3 ways attendees can incorporate client experience management into their businesses so that they can "Get Booked Solid With Clients."
---
Chanel Robe is a Client Experience Specialist who is on a mission to help visionary Christian female coaches reflect Christ's love by serving their clients well while scaling their business.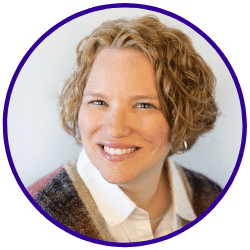 How to Use Automation to Scale Your VA Business Into an Agency
I'll show you the systems I have set up to turn my business into a profitable multiple 6 figure agency. I will cover pricing, billing, time-tracking, hiring, vetting, training and so much more. I'll pull back the curtain to show you how easy it really is to turn your VA business into a 6 figure cash generating agency. So many people need your help!
You can't possibly help them all yourself. You need to scale to be able to serve them appropriately and make some serious cash doing so. I will show you the systems and processes you need behind the scenes to make it all work together seamlessly.
---
Michelle Thompson went from being an MBA graduate to having a second-grade IQ level overnight after suffering from a life-altering stroke at only 36 years of age. She's had to learn how to automate and outsource as much as humanly possible. Now she's on a mission to help others find freedom, using the strategies and systems she's successfully created for herself.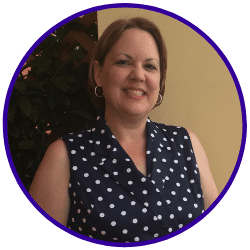 Teach What You Do: A Stress-Free Plan to Scale Your Service-Based Business
Take it from someone who did it for years. It is absolutely possible to earn six-figures as a virtual assistant. But you might just find it requires working a lot more hours than you want to work.
You might think the only alternative to this crazy schedule is to build an agency, but there's a better, less stressful way.
You can turn what you do, into what you teach–and not to other virtual assistants.
In this one-hour training session, VA turned course creator Cindy Bidar will give you the strategies you need to get started in the lucrative online course industry. You'll learn
Why courses and services are perfect companions
How to find profitable course ideas you can create in your free time
How to create a course promotion strategy
---
Eight years after launching a six-figure VA business, Cindy Bidar fired all her clients and changed direction in her business. Now she teaches her customers to create repeatable marketing strategies that scale.
Don't Miss This Virtual Assistant Summit…
BECAUSE MORE CLIENTS = MORE $$$!
SILVER Ticket
Access to attend all LIVE interactive webinars with group Q&A as per our scheduled dates/times.

NOTE: Video recordings, PPT Notes and Swag Bag are NOT included with this package.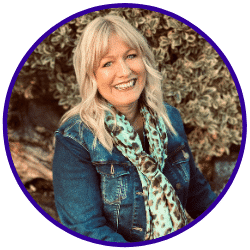 Your #VAVS Host
Tawnya Sutherland, Head MotiVAtor & TeaEO
Hi! I'm Tawnya Sutherland your #VAVS Host and founder of the market leading resource for Virtual Assistants (VAnetworking.com) world wide online today since 2003. With a membership that large you can rest assured that I've been lucky enough to come across some very smart keeners in our industry over the years. AND these expert Freelancers are now ready to share their knowledge with other VAs to help them succeed in business too. In no other industry will you find such a sharing and supportive network between business colleagues except here in our VA world!
I look forward to meeting up with old friends who attend #VAVS every year online and especially meeting new Virtual Assistants attending for the first time. This online summit is a wealth of information that will overload your brains for a full business week with amazing ideas, tips and strategies to help you find and retain clients in your service-based business. I'm looking forward to another #VAVS hangover when it's all over. See you LIVE at #VAVS! 
Don't miss out on the event of the year for Virtual Assistants and Freelancers! If you lack clients or just want to retain a full client base then you'll want to register for this event right now.
Frequently Asked Questions
What are dates and times of the LIVE sessions?
The conference runs October 25-29th 2021 and runs daily from 9am to 4pm PDT (-7 UTC/GMT – Vancouver, Canada). There are 4 LIVE webinars each day at 9am, 11am, 1pm and 3pm (Pacific Mountain Time zone). For complete dates and times view our schedule here.
You'll learn strategies to help you FIND & RETAIN Clients. Check out the topics our expert speakers have in store for you:
How to Land Loads of Clients with Tawnya Sutherland

The Power of One: My Virtual Assistant Journey to 1 Million Dollars with Kathy Colaiacovo

Difficult Client Situations & and How to Manage Them With Grace and Ease with Lisa Wells

Growing your Business by Building a Referral Network with Melissa Irvin

The Fine Art of Niching Down with Craig Cannings

How to Deal With Objections from Potential Clients with Laura Briggs

How to Stand Out When Pitching New Clients with Lesley Pyle

LinkedIn from Connections to Clients! With Jessica Koch

How to Find and Get 3 New Paying Clients Within the Next 30 Days with Bianca Rice

The Virtual Assistant Smackdown! – 7 Tips That Will Make You Influential In Your VA Business with Regina Baker

Content Marketing Myths That Close Doors To New Clients with Kelly McCausey

How to Create Your Client Attracting Web Pages With WordPress with Mark Hunter

The Ultimate Instagram Sales Guide: Selling Without Sleaze with Jana Ciaravolo

Are Facebook Ads Dead for Attracting Clients? With Koko Mendez

Why Now (More Than Ever) Is the Time to Niche as a Real Estate VA with Pam Ivey

Stop Chasing Clients, Let Them Catch You with Tammy Sistek

How to Effortlessly Get High Quality Clients with Done-for-You Content with Nicole Dean

The Way to Scale and Serve Excellently in Your Business with Chanel Robe

How to Use Automation to Scale Your VA Business Into an Agency with Michelle Thompson

Teach What You Do: A Stress-Free Plan to Scale Your Service-Based Business with Cindy Bidar
Upgrade to a GOLD or DIAMOND ticket to get the recordings in case you miss one the LIVE sessions.
Why should I attend?
Everyone knows an event like this just doesn't keep coming back 20 times in a row if there isn't a bloody good reason. You'll learn strategies, tips, tools and mind-shift trends to help your VA business grow faster into the work-at-home empire of freedom, financial security and flexibility you surely deserve.
I have met many awesome, educated, savvy, engaging business professionals in my life who understand the way a Virtual Assistant works being I'm the market leader in the VA industry since 2003. During VAvirtuosos, we present a speaker stage of engaging Freelancers who currently run a successful service-based business or have in their past. Entrepreneurs who have already gone through the bumps and grinds of getting their business going and have figured out what works and what doesn't work in their business to share with their peers.
Should I attend even if I haven't started my VA business?
YES! It will inspire you to jump off the fence and start working on getting your new VA business up and running. Listen to what Joseph Holmin had to say about this…
As someone who is just now embracing the field of Virtual Assisting, I was wide-eyed and didn't know what to expect. I've been studying virtual assisting for a few months now on my own. I attended the whole week, all 20 speakers presentations. I gained more insight and did more learning in the 20 hours of sharing that I had done in my previous 3 months on my own. The teachings from all the speakers were exceptional. If you didn't learn something, you weren't really there! I was able to get a Gold Ticket. So I have access to the notes, the recordings and all the goodies the speakers gave away! The amount of valuable, useful, applicable information was given… well, there's just no way for me to put a definite dollar amount on that. So I guess what I got was INVALUABLE! I've already decided to make VAVS a mandatory part of my business model and ongoing education. Thank you to all the wonderful speakers and Tawnya at VAnetworking.com for the dedication to further the VA industry by any means necessary!
What if I've been in business as a VA for years, will #VAVS benefit me too?
Yes, whether you've been in business for 3 or 15 years, you will learn strategies that you can implement into your business right away. I've been in business for 20+ years and every season I have a notebook full of new ideas for my business.
Listen to what Alicia Jay who has been in business for years has to say about #VAVS
From the perspective of being a speaker (she's spoken at our event 6 times now) as well as an attendee, VAVS is one of my absolute favorite events! Tawnya and her team do an incredible job of selecting topics that are important and timely for the VA community as well as keeping things running smoothly. Besides the actionable info I take away from each speaker session, the networking that happens in between is wonderful. There's always info for new and seasoned VAs at this event. It's such a cost-effective way to advance your business!
Paula Cole-Miller states…What you offer seasoned VAs like myself trying to enter this arena, is absolutely phenomenal! The amount of information and resources you so freely share is highly commendable! I feel like I have finally "broken through the membrane" of whatever has been trying to "railroad" my success and I know that my perseverance will absolutely pay off! I am so ready to go to the next level of implementation, even though I still have a lot of information to digest, but you have to start somewhere, right! I have begun to take advantage of the training programs that I became aware of through your site, as well as signed up for the Facebook page and the Linkedin page! I am ready to fully commit to being an active participant and a good protégé! All of my interactions with your organization have been positive and supportive, and that speaks volumes to me!
I can't attend LIVE, will the event be recorded?
Yes, we record all 20 webinars and if you purchase a GOLD or DIAMOND ticket you will get access to these recordings to watch when your schedule allows you to learn. SILVER Ticket holders do not get the recordings.
Beth Berry states…This is my 3rd #VAVS. I always get incredibly useful information. I refer back to the various videos and my notes over the following months. It's great to have a reliable resource to make sure I'm up to date as well as tips and information to refer back to when I need to add a client, update my skills or need some website tricks. Tawnya and Danielle are lovely people who seem to take great joy in the success of others.
I can't afford to attend this time, what should I do?
I really encourage you to SIMPLY FIND the extra few dollars today to invest in your business. It's only $37 to attend this event which is peanuts nowadays. It's equivalent to one week's worth of Starbucks or a good bottle of wine or a cheap dinner out! Skip out on one of your indulgences this week and INVEST in YOUR career as a Virtual Assistant instead.
I can't make it this time, when will you be hosting #VAVS again?
This event happens once a year usually in the Fall. If you can't make this season then I encourage you to buy a GOLD Ticket (with the recordings) so that you can watch them later on when you have time.
Attending your industry conference should be a part of every Virtual Assistant's operations budget! Your business can't afford to miss out on this yearly, affordable, online training geared for Virtual Assistants no matter what stage you are in their business.
I have been to loads of different trainings through the years and I can honestly say that I have never learned more than I did this week! Not only from the actual presenters, but in between when the speakers, Tawnya and Danielle would ask questions or just openly and freely share tips and ideas and anything and everything! I can honestly say that I came across VA Networking purely by accident–and I waffled for days about attending. It's the best decision I could have made. I'm looking forward to being a VA Insider and cannot wait to see what else I can learn! Thank you to Tawnya, Danielle and all of the presenters AND the other attendees who share such great information!
Gina Koran
Thank you, Tawnya, Danielle, and the Presenters for a fabulous Summit. I am on information overload. I kept thinking with each day, "This is incredible." There was such an amazing amount of valuable content and business practices shared as well as tremendous motivation and camaraderie. And the Swag Bag! Wow! Thanks to all of the Contributors. Now to filter through everything. Digging in!
Tina Stringfellow
I am new to VA world and this was my first summit. Although I was attending these webinars late at night I still don't regret not sleeping properly. If anything I am glad that I attended and learned so much. I join by chance and it gave me so many great opportunities to meet such great VAs and amazing panelists. Can't wait to be here next time again. Thank you for an awesome week!
Anum Khan
What a week! Amazing hosts and speakers, including pioneers and leaders in the virtual assistant industry. All highly accomplished, respected, and successful in their fields and niches. They presented a wealth of information on things marketing, sales, systems, finances, mindset, and more. Every session was relevant for all VAs – from aspiring to established – looking to improve, grow, and be happier and more successful in their businesses. I came away with enough to explore and implement for an entire year and beyond. Certainly until the next VAVS! I'm so glad I took the time to attend live; it was well worth the commitment. The Q&A, as well as the chats with the speakers, hosts and other attendees, were awesome. I made new and renewed connections. And now I have the recordings and speaker notes for replay and reference. Not to mention the generous speaker, host, and sponsor goodies. VAVS was invaluable, invigorating, and inspiring. Till next year! 
Denise Aday
I am truly enjoying myself, learning new techniques, getting updated industry information and reconfirming things I already knew. The speakers are ALL Excellent and Experts in their Niche. Thanks for Hosting the #VAVS Symposium Webinar!
Shelyta VanHorn

I just want to thank you for the awesome summit – again!! This is my second one, and I have never been disappointed. I already have it marked off in Oct next year, and of course, I plan it in my budget This is more than just business information, it's like a family reunion!! I'm so sad today is the last day. You two get some rest over the weekend, you certainly deserve it!!
Tammy Rourk
Thank you Tawnya, team and speakers for making the Summit awesome with jam-packed valuable superb resources and information. I felt empowered and confident being around such a supportive community. It was definitely the highlight of my week! Thank you again!
Meryl Dayao
This is a FABULOUS event! The wide range of speakers gives any VA some new tools to improve his/her business. The 2020 event provided great ways to build your business through Pinterest, LinkedIn, and Instagram. There were also some excellent technical sessions on using Canva and WordPress. This is a must-attend for any VA.
James Edgar
REGISTER NOW! (FREE Ticket)
#VAVS always sells out.  Don't miss it!
For a very low cost, I got an excellent amount of professional education attending the Virtual Assistant Virtuosos. This conference provided a fantastic opportunity to come together with other like-minded enthusiasts in the industry. To be able to hear from experts sharing their experience, leveraging their knowledge and apply the different methods to my business endeavor. What can I say, THANK YOU! All the speakers shared a tremendous amount of knowledge and presented information in a way that is understandable. I took away an incredible amount of info, that will genuinely assist in making my business more successful.
Angela Atanasio Medeiros

I am on day 2 and I have learned a great deal. I am looking at starting up in the new year and the webinars have answered many questions and made me look at things I had no idea about. The online side chats are amazing, especially when the experienced VAs provide tips, tools, and websites…thank you to all and especially Tawnya and Danielle
Azita Pellicano
First, thank you for being so generous and allowing us to enjoy the entire 5-day VAVS Summit at the Silver level for free! It was an information packed week. I loved how you all worked as a team to deal with the challenges of technology and "life" issues to keep pressing forward. I not only left with a wealth of information but with new colleague contacts from all over the world as well. I also appreciate that I had an opportunity during the week to upgrade to Gold level to receive access to the Swag Bag and recorded videos. Thank you and I look forward to next year!
Sydina Williams
The summit has been excellent- a wide variety of topics, and great speakers. But the genuine niceness and sense of family/community/uplifting others by Tawnya is perhaps the best feature of all.
Trudie Yount
This summit was great! Thanks so much for offering the Silver ticket! Without that I would not have been able to attend and learn what I did. I truly enjoyed the "5 Stages of a VA Success Journey" It clarified some things for me. Your summit has added value to my life, given me a few more pieces of the puzzle to put in place to find the best me I can offer. From the marketing seminar I have ideas of services I can add to my general offerings. Kristy's session at the end was amazing!! I learned so much about myself, she helped me get into the right mindset. She was interesting, thorough, methodical, excited and helped me connect the work that has to be done on myself – putting into words – my vision, my mission, my goals and expanding that to my business vision, mission and goals, seeing how it all fits together, now I can go back and do the work to start my VA business off the right way. Thanks so much for putting this together and being such an incredible host and authentic person.!! Looking forward to continuing to learn and grow!
Dianne Bennet
This was my very first virtual conference ever – what an amazing introduction!! I learned so much and was so impressed with the quality of the presentations. The people I "met" through the chats were so helpful and friendly. It really was so worth the price! I am so thankful for all the hard work Tawnya puts into these conferences.
Kellie Evetts

Just want to say for the past 2.5 years I've enjoyed all the relevant knowledge at #VAVS from your membership and will continue to do so for as long as I can. Thank you VA Networking and ALL your staff.
Mary Ryan

From the perspective of being a speaker as well as an attendee, VAVS is one of my absolute favorite events! Tawnya and her team do an incredible job of selecting topics that are important and timely for the VA community as well as keeping things running smoothly. Besides the actionable info I take away from each speaker session, the networking that happens in between is wonderful. There's always info for new and seasoned VAs at this event. It's such a cost effective way to advance your business!
Alicia Jay

Thank you for your hard work creating and facilitating VAVS. I was able to enjoy every day except Friday when other commitments made it impossible. The content was great as was the selection of speakers. Winning a prize wasn't bad either!
Belinda Mikel

What you offer person's like myself trying to enter this arena, is absolutely phenomenal! The amount of information and resources you so freely share is highly commendable! I feel like I have finally "broken through the membrane" of whatever has been trying to "railroad" my success and I know that my perseverance will absolutely pay off!  I am so ready to go to the next level of implementation, even though I still have a lot of information to digest, but you have to start somewhere, right!  I am ready to fully commit to being an active participant and a good protégé! All of my interactions with your organization have been positive and supportive, and that speaks volumes to me!
Paula Cole-Miller
Just wanted to say how much I totally enjoyed your event this week. I can't imagine how much work goes into this!  YIKERS!  But I really had a blast.  I didn't realize how much I miss these.  
Diana Ennen

If I had to describe #VAVS in one word it would be WOW! I gained so much useful information during the week we spent together. The speakers were top notch and personable and very generous with their freebies. I appreciated the extra time they took out of their busy schedules to answer questions and to 'hang out'.
I have so many takeaways! Following are just a few: think positive about my business, set firm boundaries and office hours, find a referral partner in the same niche but with different skills, it's possible to have a successful VA business being an introvert, separate your personal and business expenses, start a blog, just start writing and write every day, a blog is the beginning of any successful social media strategy, so many new systems that I can't wait to look into them all, what it takes to be a Real Estate VA, setting up Facebook Ads, passive income streams, focus and finish my website (Just Do It!) and so much more.
Although I am on the quieter side, a true introvert, I especially enjoyed the discussions, both on topic and off, with the other VA's. I can't tell you how happy I am that I took the time and joined #VAVS it was time and money well spent! Tawnya and Danielle are the best!
Vicki Langberg Strategic Solutions

Thank you so much for putting on a great event! I learned a ton from the speakers I've watched so far. And these gifts are extremely helpful, too! Thank you!
Heather Bokon

This was my first time and it was filled with an overwhelming amount of great information and inspiring speakers. I loved how everyone is down to earth and is wanting to do what they can to help each other succeed. I could not watch the live webinars but I wish I could have as the relationship building is so important. Next time for sure. Thank you to all the speakers, Tawnya and to everyone who helped make this event a success. I look forward to the next one!
Shawn Gummerson
The experts that spoke at the conference this season were superb! Many kudos to each one who presented such information-rich presentations.  The only thing left for me to do after such a great conference is put all the tips and tricks to work!  Thanks to you, Tawnya, for creating a great way for VAs to connect.  Yea, Tawnya!  You are awesome!! 
Deborah Donaldson
Fantastic week. #VAVS was the best ever week of presentations of any kind that I have ever taken. Well worth the price. Love the speakers. Love the presentations. Love the Speakers' offer. Love love love the chat.
Dominique Dabolczi-Fekete
I am writing this to say how much I enjoyed the #VAVS this year. Of all the presentations at #VAVS,  The information was extremely informative, detailed, insightful, and highly motivating. 
Carol Young

I truly believe that you have outdone yourself! I attended my first VAVS in October and thought, how much more could I hear that I haven't already heard, but, I HEARD PLENTY at the next VAVS! Not only did you and Danielle put together another flawless conference, but, all the speakers, EVERY ONE, gave us phenomenal information, insight and the desire to learn more and more! I especially liked the "Homework/Accountability Sheet". It's a 'keeper'! The Chat Area enabled us to meet and greet one another, as well as have some good laughs! Thanks again to you, Danielle and all the wonderful presenters. It was well worth the time and money!
Karen Kannegiesser

Thank you for everything this week. It was totally amazing. Every speaker brought their A game. I can't wait for the next one and would love to speak.
Marie Mason

REGISTER NOW for FREE
#VAVS always sells out.  Don't miss it!
The Speaker schedule line-up and/or topics may change at anytime during the event for reasons out of our control (illness, technical issues, etc.). We promise to replace that speaker with another great speaker or topic geared toward Virtual Assistants. Thanks for your understanding.