Summit Specials End In...
1 Year VAinsiders Membership
Regular $970  Now ONLY $333!
Become a VAinsider Member
WATCH THIS VIDEO to check out what's on the inside.
Are you ready to take back control of your Virtual Assistant business?
Then you'll want to join The VAinsiders Club. The proven path to consistent clients in your service-based business.
FIND THE FREEDOM to have and do whatever YOU want by generating the money to make it happen.
The VAinsiders Club is the COMMUNITY where Virtual Assistants go to get the COACHING that helps them land the CLIENTS they need to find the freedom and success they desire.
AND until November 1st, 2022, you can get the #VAVS special PRE-COVID pricing when YOU join The VAinsiders Club.
Get a whopping

$673 OFF. 

The Special Pricing is ONLY $333
Use Coupon Code:

VAVSYEAR

N/A on monthly payments
GO HERE to JOIN THE VAINSIDERS CLUB TODAY!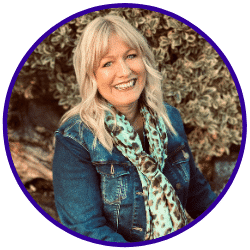 If you have questions about any of the Summit Specials or just want to know if it's the right investment for you then simply book a quick call with Tawnya Sutherland, your #VAVS Host.
Every VAs situation is unique. What's perfect for one may not be for the next.
Let Tawnya, your VA Coach, help you figure out the best training package for you.
Virtual Assistant Career System
Virtual Assistant Career System 
WATCH THIS VIDEO TO LEARN EVEN MORE
The Virtual Assistant Career $uccess System will teach you how to make $5,000+ per month or more as a freelancer, so you can stop fretting over money and start your journey to financial freedom.
If you are serious (and I mean REALLY serious) about starting your business in a way that will see you earning six figures a year, the Virtual Assistant Career System is the most straightforward path to get there.
Nobody's been training virtual assistants longer than me. I love watching students in this system achieve WILD success. It fills me up to see my friends owning it in the business world and I want to help you live the life of your dreams.
When you enroll in this system, you benefit from my twenty-plus years of experience in the VA industry, plus the encouragement and the support of an entire community.
If you stumble? You'll have the help you need.
If you're struggling with a decision? There's sage advice ready for you.
If you become an overnight superstar? I'll be roaring with applause.
It's your time to shine! And I think you know that.
Use one of the coupons below to receive exponential discounts on the packages at VirtualAssistantCareer.com
7 DAY Back Guarantee! Only available on full price, not monthly payment plans.
GO HERE to GET SERIOUS with your Virtual Assistant Career!