Early Bird Plus Draw Prizes – $8000+
All winners will be announced on our Facebook Page each draw date, notified by email and listed below.
---
$333 – VAinsiders Yearly Membership (Qty: 2)
DRAW DATE: Midnight PDT on Sept. 28th, 2017
WINNER: Linda Harris
DRAW DATE: Midnight PDT on October 4th, 2017
WINNER: Cresheva Davis
The all-in-one training resource for Virtual Assistants to make your VA business ROCK and start making money right away!

You name it we have all the business resources on the inside that you've been wanting! We have a busy job board, group coaching, monthly motivators, networking with members in our private forum, monthly webinar training, member perks plus our training VAult stocked full of resources like business templates, seminar archives, system sheets, eBooks and other bonus resources. All these training resources are at the click of your mouse ready for you to learn whatever your heart desires quickly and easily.
Not on the inside yet? What are you waiting for? LEARN MORE
---
$997 – Virtual Assistant Career Training Program
DRAW DATE: Midnight PDT on October 12, 2017
WINNER: Addie Harrison
This globally proven, acclaimed business startup system and instruction by The VA Expert, Tawnya Sutherland, is designed specifically to get your Virtual Assistant Career started easily, quickly, without the stress of doing it from scratch in just 30 days. The VAC 30 Day Module Online Training Center will help your business grow each and every day. The online modules are set up for your 30-day journey that will steer you to your dream: Your own Virtual Assistant business.
Also includes business templates, contracts, video training, system sheets, coaching, VAinsider.com membership and your website design/hosting/domain for one year, access to our job board plus so much more!
Learn all about the VAC plus download our Virtual Assistant Startup Checklist CLICK HERE
---
$348 A Free Adminja Pro account for 1 year (Qty: 2)
DRAW DATE: During event
WINNERS: Valerie Rodriguez and Karen Kannegiesser
1 Free year of Adminja Pro, which includes all of our features, with a 20 client limit.  
---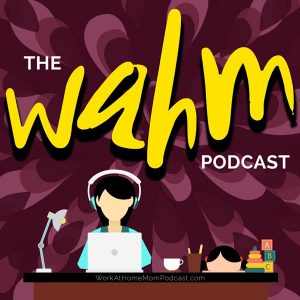 $100 – 2 Week Podcast Sponorship (Qty. 2)
DRAW DATE: During event
WINNER: Neil Jeffrey and Elizabeth Hughes-Callison

You will receive a free audio-ad sponsorship spot on the Work At Home Mom Podcast. This includes a verbal mention of whatever you would like to promote, read twice during a podcast episode, for up to 6 episodes to air during a 2-week period later this year. It also includes an ad spot on the Work At Home Mom Podcast website during that same 2 week period. The podcast episodes and sponsorship in those episodes will remain active on iTunes and other platforms after the 2 weeks is over.
You also have the option of being a podcast guest. The Work At Home Mom Podcast is a new podcast designed to share work at home tips, opportunities, support and more with work at home moms and those who wish to work from home. Check this prize out here.
---
$250 – Five hours of virtual assistant services
DRAW DATE: During event
WINNER: Michelle Geary
Five hours of virtual assistant services to include but not limited to:
Preparation of legal documents
Calendar Management;
Internet Research
Transcription Services
Social Media Support
---
$97 – LinkedIn Profile Quick Fix
DRAW DATE: During event
WINNER: Elizabeth Hughes-Callison
A short but highly effective video course that turns your LinkedIn Profile into a client magnet. You can also use this to learn how to review your client's profile. Check it out here!
$849 – The Professional VA Virtual Assistant Training Program
DRAW DATE: During event
WINNER: Michelle Duncan
6 month's access to The Professional VA virtual assistant training program.  Valued at $894 plus bonus WordPress training.  Learn more by clicking here 
---
$50 – How to Build a Successful Virtual Assistant Business eBook
DRAW DATE: During event
WINNER: Mai Saleh-VanDeventer
Want to know how to become a Virtual Assistant
But you just don't know where to start? Now there's one, affordable book that takes the guess work out of starting your own successful VA business …
This is a Virtual Assistant book that will answer all of your questions in detail and uses proven methods for succeeding as a VA. Anything you've ever wanted to know about how to become a VA—and earn top dollar doing it—is all here in this one, affordable resource.
How to Build a Successful VA Business is over 200 pages of practical, step-by-step information and advice. Check it out here
---
$297 – Master the Launch
DRAW DATE: During event
WINNER: Phebe Rand
Master the Launch is specifically designed to teach you how to become a Virtual Assistant who knows all the steps you need to get yourself and your clients JV Ready Fast. This home study course covers how to set up WPAffiliate and OptimizePress. It includes our learning library of step-by-step videos on a variety of other platforms. Learn more about this training by clicking here.
---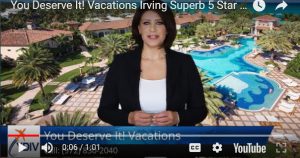 $197 – One (1) Customer Review Video
DRAW DATE: During event
WINNER: Melanie Campbell
A Customer Review Video (CRV) can be used by a Virtual Assistant to help them get more Customers & increase their Online Reputation. Learn more about this prize here. We will take one of your 5-Star reviews or Testimonials and have a video produced in a "Hollywood Style" set format with:
A Professional Spokesmodel to introduce and wrap-up the Review
Prime Time Graphics & Animation
"On Location" Shoot Of A Customer Reading Your Review
Editing That Looks Like We Filmed At Your Location
Verbal & Visual "Calls to Action" so the people watching your video are more likely to contact you
---
$550 – Done For You VA Website
DRAW DATE: During event
WINNER: Brenda Delvecchio
A complete WordPress website done for you based off one of our templates. It is built on very flexible technology that allows you complete control over the site even after its built. Great for those starting out who don't yet have a website. Check out Mark Hunter's website Mark Of Approval.com
---
$27 – Kickstart Your Goal Getting Attitude
DRAW DATE: During event
WINNER: Corrie Gillespie
Get a Kickstart 'Nudge' towards chasing your Business Dreams with fresh motivation. Move past setting goals to GETTING them. It's all about your attitude with a dash of accountability and willingness to ask for help! Kelly McCausey is an instigator of communities. She works with smart business owners to fine tune plans and projects that attract and serve a community of people they love. Check this out here
---
$57 – "Organizing Your VA Business" Bundle (Qty. 3)
DRAW DATE: During event
WINNERS: Kimberly K Watt Daniels, Anne Bole and Ursula Prinzinger
This set contains a collection of forms and templates to help you set up your virtual assistant business and keep you organized. Included are 50+ done-for-you forms and templates to make organization in your virtual assistant business "fill-in-the-blank" simple! All of the forms are in MS Office format and are completely customizable. Check it out here!
---
 $35 – Business Finances Starter Kit (Qty. 3)
DRAW DATE: During event
WINNERS: Kathy Keshemberg, Jenna Coker and  Krista Porterfield
This set contains 4 planning sheets to help you learn how to plan for and manage your business finances, and 11 done for you forms and checklists to make tracking the finances in your virtual assistant business "fill-in-the-blank" simple! All of the forms are in MS Office format and are completely customizable. Check it out here!
---
 $47 – E-Marketing Essentials for Virtual Assistants (Qty. 3)
DRAW DATE: During event
WINNERS: Lindy Stacey, Connie Sheppard and Emma-Leigh Mitchell
Lisa Wells' "E-Marketing Essentials: How to grow your business online in less time and with less effort" 168 page e-book, complete with assignments (which eliminate the guesswork), short and easy to digest chapters contain loads of information, how-to's, over the shoulder videos, relevant examples – not too long to induce "information overload" but not too short either. Check it out here!
Includes An Assignment To Complete Every chapter lesson will give you "Quick Start Assignments" to complete.
Niche marketing and why it's important to target your marketing efforts
Tried and true list-building techniques – I list 28 of them!
How to effectively use teleseminars & webinars as a way to market your online business (along with a very handy teleclass checklist!)
Pink spoon marketing and how to fill your marketing funnel
Social media – what it can and can't do for you and how to leverage your social media efforts
Resources for promoting and advertising your online business
Everything you need to know about newsletters! How they work, what programs to use, and I'll even provide newsletter templates…
Analytics and metrics – how to setup Google Analytics, understanding what to measure and how, and how to read e-mail metrics
The different list manager and autoresponder programs and the differences between them (how does AWeber compare to iContact – I'll tell you!)
Should you use a free blog service or install your own? I'll give you the detailed breakdown of each…
And much more!
---
$100 – List Magnets Gift Card
DRAW DATE: During event
WINNER: Carol Young
At ListMagnets.com, we specialize in providing private label rights (PLR) to informative report packages with practical extras like checklists, worksheets and more. This is content your subscribers are going to thank you for and will save you a fortune hiring writers and plenty of time. Enjoy a gift card to get whatever PLR you'd like at our site up to $100.
---
$117 – 3 Month Academy Membership (Qty. 2)
DRAW DATE: During event
WINNERS: Jenni Anderson and Denise Cypress
The Fabulously Balanced Life Academy is an online community of like-minded entrepreneurs, solopreneurs, and mompreneurs who, like you, have a vision to:
Grow their business without sacrificing too much time with family

Get organized and gain traction in their business
Feel confident and knowledgeable as the CEO of their business
Be more efficient and effective each day
Develop systems to automate and delegate for growth
Here we provide a supportive community to help you create the systems you need to help balance your business and your life. Check us out here
---
$997 – VIP Ticket to Expert VA Live 2018
DRAW DATE: During event
WINNER: Anita Overgaaauw
One VIP Ticket to Expert VA Live 2018
Dates: April 20 – 22, 2018
Location: St. Charles, MO
In three fun-filled days, you'll discover how to start and expand your VA business … from 5-figures to 6-figures and beyond. Check out event details here.
---
$67 – FREE Blogging Basics for Business Course
DRAW DATE: During event
WINNER: Kia Sellars
Discover the basics to writing, publishing and formatting blog posts to Boost your website traffic and Online Visibility. Check it out here.
$67 – SEO Basics for Business Online Course
DRAW DATE: During event
WINNER: Deanna Ruff
If SEO mystifies you, this self study program will help you understand SEO and discover how to use it to your advantage. Knowing how SEO works helps you be a better marketer of your business, you will know how to integrate the principles of SEO into your marketing to bring in more website traffic, leads and sales. Check it out here.
$247 – Virtual Intensive Content Marketing Workshop
DRAW DATE: During event
WINNER: Lori Life
This live Bootcamp held November 4th (10-2 Eastern) will help you learn the foundations and basics of creating content for your marketing. We will cover the type of content along with how to write text content, how to create image content and even touch on video content. If you are unsure what to use for content and how to write it for use in your marketing – this Bootcamp is for you.
---
$297 – 1 Year Membership to the Star VA Academy
DRAW DATE: During event
WINNER: Ursula Prinzinger
1 Year of Full Access to the Star VA Membership Academy Here's what you will get: – Training: You will receive immediate access to ALL of the training that Star VA has ever created. This is training that will teach you the in-demand VA services that you could be offering to your potential clients. – Support. You will have access to our monthly Zoom Q & A calls that are tailored to YOUR needs! Get your questions answered. – Support. You will be a member of the private Facebook group which means you will have access to ME and other smart VAs, so you never have to feel stuck in your business again. Check this membership out here.
---
$397 – One Year Membership to Laptop Lifestyle Business
DRAW DATE: During event
WINNER: Melanie Campbell
The Laptop Lifestyle Business Club is the membership if you want more than hours for dollars. Focusing on passive and recurring income for complete business lifestyle freedom. Join us and learn to ONLY work with your dream clients because you want to, not because you have to! You'll get community, challenges, coaching in the comments, bonuses and more! Check out this membership here
---
$697 – Membership into the VA Certification Program
DRAW DATE: During event
WINNER: Carrie Isman
One year membership which includes 8 modules of short, actionable videos:
Week 1 – Social Media Content Creation
Week 2 – Becoming Newsworthy
Week 3 – Social Media Posting Strategy
Week 4 – Creating Great Hooks
Week 5 – Social Media Follower Growth
Week 6 – Finding Journalists
Week 7 – Social Media Engagement
Week 8 – Using Social Media and PR
Private Get Seen Be Heard V.A. Certification Program Facebook group for you to post questions and get help from us, our team, and your peers when you need it. After certification you are listed on the GSBH VA Page, that we circulate to our clients and our social media following of over 200,000. Check out the program here
Want to WIN one of our $$$ Early Bird prizes?
Get Your Ticket Today!
---
NOTE:

GOOD LUCK! All winners will be notified by email with their names posted on our website page here plus announced on our social networks!
*Terms & Conditions: By registering for our event you understand that all prizes won during the event are prize donations from our sponsors and have no monetary value. Winners names will be delivered by us to the sponsor who donated the gift and you will be contacted directly by the sponsor to collect same. You understand that VAvirtuosos.com is not held liable for any prize won or for any monetary value for any prize undelivered. If this ever did happen (and we only have this clause in here to save our butt and doubt it would) we would have your prize replaced with a pro-rated VAinsider Club not to extend value of $333 membership of the same value of your prize so at least you receive something for the prize you may win at our LIVE event. All prizes expire 3 months after draw date and may not be redeemed after this date.
Become a Sponsor or Donate a Prize