Who better to learn about the most profitable niches for 2016 than VAclassroom's very own Craig Cannings! YEP, you heard me right!
Craig Cannings is going to be speaking with us at our #VAVS Virtual Assistant Online Conference held May 24-26th.
If you haven't got your ticket yet you can learn more about the event by clicking here.

At only $37 to attend LIVE online, to learn from 12 Expert Speakers who are ready to teach you how to find and retain clients in your VA business, well, simply stated… you won't want to miss this popular training event! 😉
If you haven't heard about Craig Cannings yet, well really? Where have you been all these years??? 😉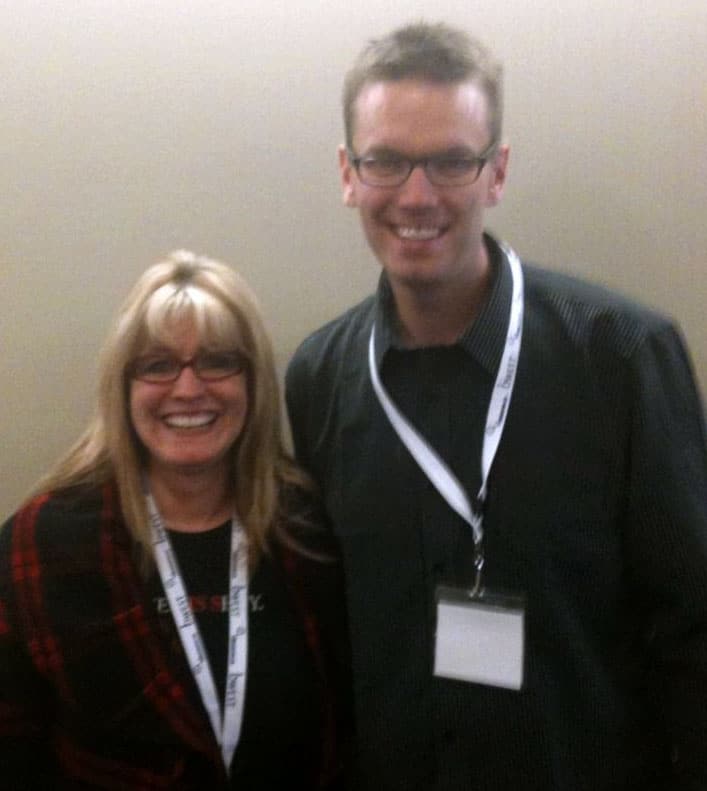 I was fortunate enough to meet Craig many years ago when he had first started VAclassroom around 2008.  Being super busy at the time and figuring he was just another fly-by-night company wanting to market to Virtual Assistants, I kept putting him off. BOY was that a wrong call on my part! However, persistent and smart man that Craig was he kept hounding me to meet up and we finally met for lunch.
Within half an hour of talking shop with him (still amazed by his SEO knowledge) I knew he was going to be a shaker and a maker in the VA industry and I wanted to work with him. That very day we started talking about putting together some joint ventures to help educate the VA industry and training virtual professionals for the new internet!
Here's a picture of us speaking together educating the group about virtual assistance in Victoria, British Columbia at Social Media Camp. YES Ladies! He is talk and handsome but sorry, happily married to his beautiful wife (and "real boss") Kelly Cannings. 😉
Craig Cannings will be speaking about:
Discovering the Most Profitable Virtual Assistant Niches for 2016!
In this session, you will….
Discover a 3 phase roadmap for finding the Virtual Assistant Niche that best fits YOU

Uncover the 10 most profitable Virtual Assistant Niches to pursue in 2016 and beyond

5 ways to test the viability of new Virtual Assistant Niches


Discover the #1 way to ensure your skills and services are uber relevant to your clients every year!
Craig is co-founder of VAClassroom, a popular Virtual Assistant Training Center that has trained over 10,000 Virtual Assistants from 40 Countries since 2008. He has been training and managing a diverse group of Virtual Teams since 2003.  He managed a large virtual staff while working as a Director of Business Development with a successful Internet Company.  His first hand experience in working with fabulous Virtual Professionals has provided much of the inspiration for launching VAClassroom.com. Craig`s primary passion in life is spending quality time with his 6 main `gals`  – his wife and five young daughters!
Hopefully you are as excited about our speaker line up this #VAVS to help you find and retain clients in your service based business as I am and I hope to see you there.
I'll also be hosting a FREE one hour preview LIVE webinar where you can learn all about becoming a Virtual Assistant, ask me questions, PLUS learn what #VAVS is all about on May 16th, 3pm PDT. Register at our website to get the link to our webinar room. I've already presented it once and if you'd rather watch the video replay, here's access to watch it.
CLICK HERE to WATCH FREE Webinar
To Your Virtual $uccess,

Tawnya Sutherland, CIMBS
Founder of VAnetworking.com
*The Market Leader For Virtual Assistants Worldwide*