The Virtual Assistant
Virtuosos SUMMIT #23
LEARN the Top Secrets, Strategies, and Proven Tactics to Help You FIND and RETAIN Clients!
LIVE Online October 23 – 27, 2023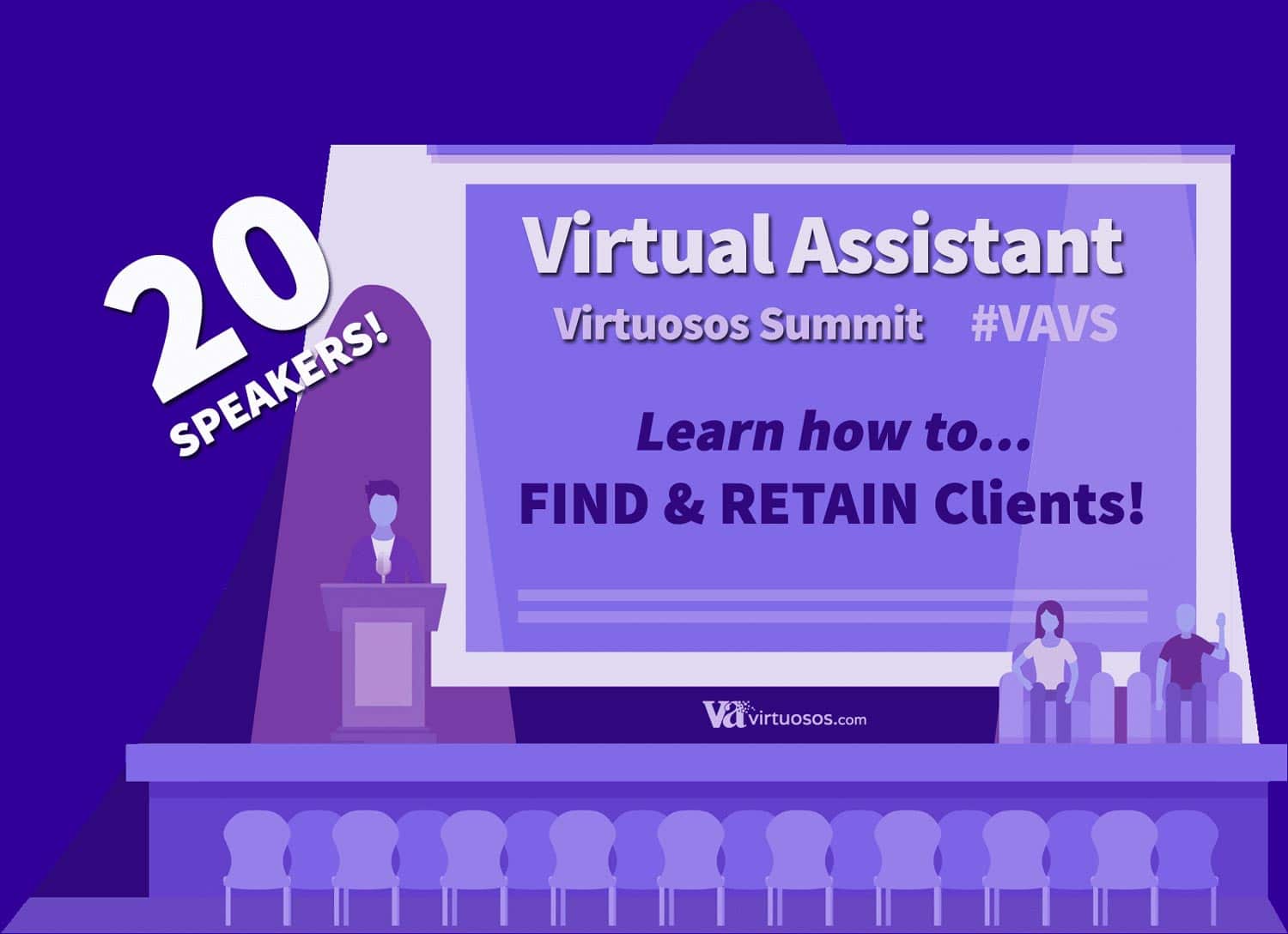 ​

Unveiling the 23rd Virtual Assistant Virtuosos SUMMIT #VAVS
​Are you a freelancer eager to:
Secure a roster full of premium clients?
Master the craft of winning new business?
Understand the best techniques to seal a deal?
Discover what your clients truly desire?
Earn $5K+ month after month?
Learn networking secrets to maintain a full client roster?
If you answered YES, then you cannot afford to miss the upcoming Virtual Assistant Virtuosos SUMMIT, happening live this October 23-27th!
I'm Tawnya Sutherland, your experienced host for the 23rd time at #VAVS. This season, I've assembled 20 exceptional speakers who are ready to divulge their top secrets, strategic approaches, and tried-and-true tactics to help you FIND and RETAIN Clients.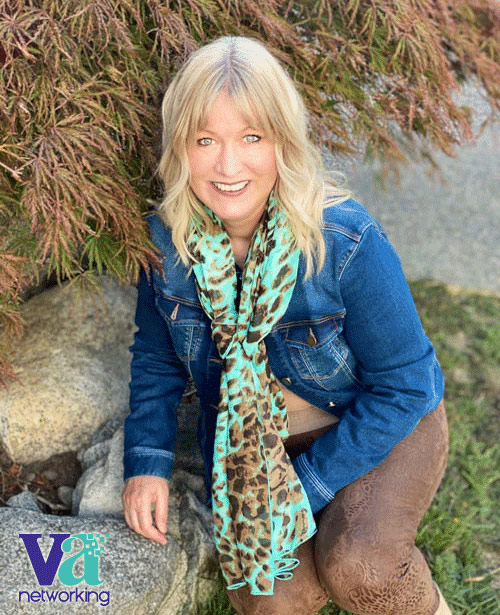 Whether you are just dipping your toes into the Virtual Assistant (VA) industry or have years of experience under your belt as a service-based freelancer, our Summit is the perfect springboard for growth and learning. With a dynamic range of topics addressed, every participant will find something to ignite their passion and drive their business forward.
In the words of Laura H., a newcomer to the VA world: "This Summit opened up an entirely new world of opportunities for me. The wealth of knowledge I gained is immeasurable. I am more excited than ever to embark on my VA journey!"
Seasoned VAs will not be left behind either. As Janet R., a veteran freelancer attests: "This is my third Summit and each time, I find fresh insights and actionable strategies to enhance my business. It's a goldmine of information!"
But the learning doesn't end there. One of the greatest benefits of attending our Summit is the invaluable networking opportunities it presents. Virtually rub shoulders with industry stalwarts and fellow VAs, forming connections that could lead to exciting collaborations and partnerships.
Remember, everyone who matters in the VA industry converges here! If you've attended in the past, you already know the immense value this brings. If you haven't, well, now's your chance to join this vibrant community.
Tickets for the Summit are selling fast but good news! We still have some spots left! Secure your seat today and prepare for a whirlwind journey of growth, learning, and networking that could transform your VA business forever.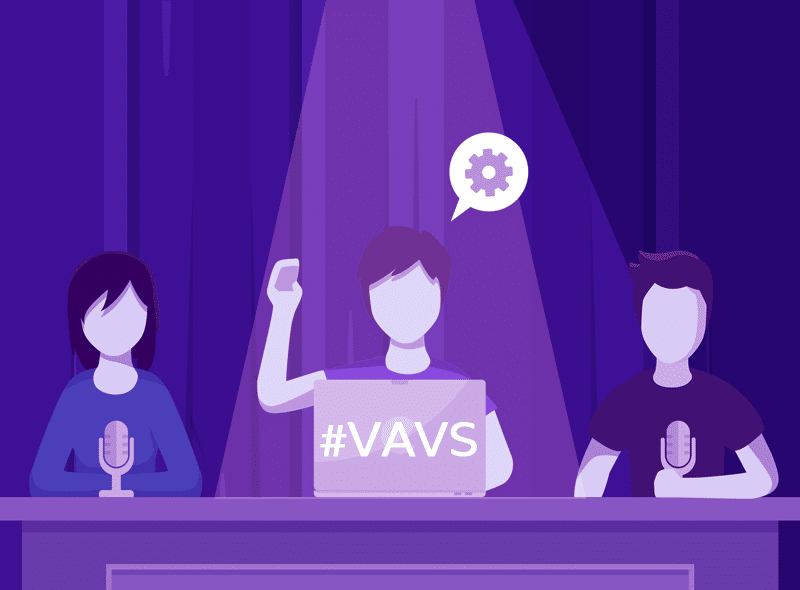 20 Experts sharing their top strategies to help you FIND and RETAIN Clients!
Join us at #VAVS, where 20 industry experts are set to share their top strategies to help Virtual Assistants like you FIND and RETAIN clients. Gain first-hand insights from speakers who have walked the VA path themselves and understand the industry inside out. Learn from their experiences and apply their proven strategies to not only attract new clients but also ensure the satisfaction of existing ones for long-term revenue.
Imagine the freedom to transform your VA business, all from the comfort of your home. With #VAVS, this is no longer a dream but a reachable reality. Each session is a treasure trove of knowledge, shared generously by industry experts. And the best part? You won't miss a beat, thanks to our affordable recordings. Listen, learn, repeat – harness the power of repetition to grasp every precious tip and strategy.
Our range of topics ensures there's something for everyone. Whether you're thinking of starting your VA journey, seeking growth as a newbie or an established professional looking to fine-tune your expertise – #VAVS is your ticket to success! Don't wait, make the leap today at www.vavirtuosos.com and turn your dreams into your everyday reality! Your prosperous future awaits.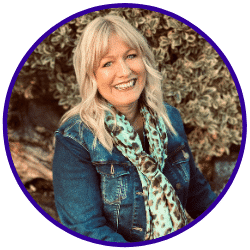 Tawnya Sutherland
The Where and How Guide to Find Clients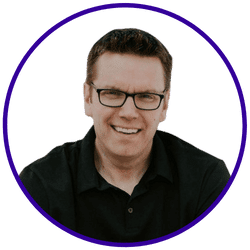 Craig Cannings
Finding Ideal Clients in 60 Minutes Per Day!
Amy Figueroa
Casting Your Net: Key Strategies to Capture New Client Leads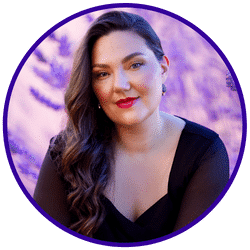 Amber-Louise
Mastering the Art of LinkedIn Unlocking Opportunities and Building Connections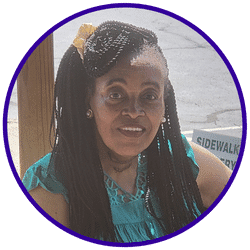 Sharon Williams
A Perfect Client: One Person > One Problem > One Promise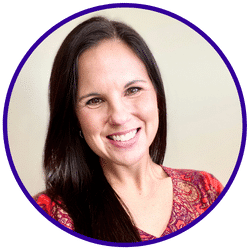 Devin Drake
Strategies for Standing Out and Winning Clients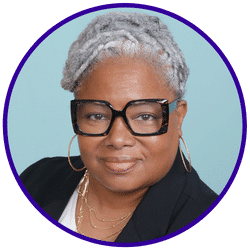 Theresa Robertson
Don't Be a Unicorn, Be a Dragon!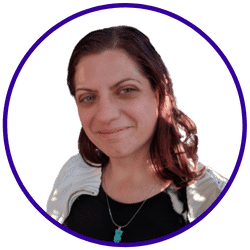 Shire Lyon
How to Use Facebook to Find and Attract Clients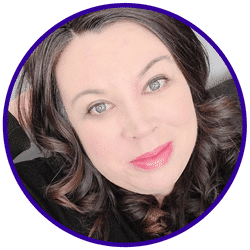 Angela Wills
Multiple Steams of Email Income – Add New Income Streams With Email Marketing!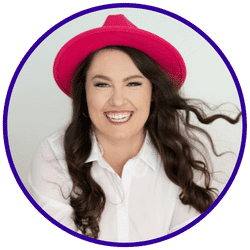 Laura Briggs
Setting and Reinforcing Boundaries: Protecting Your Sanity as a VA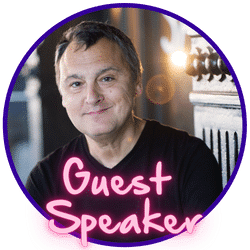 Lou Bortone
How to Wow Your Clients (And Create a Lucrative, New Revenue Stream) With Super Simple Video Editing!
Mark Hunter
How to Rapidly Create Fast & Breathtaking Websites Your Clients Will Love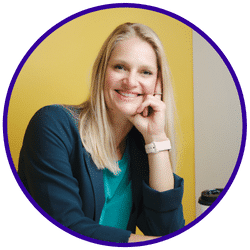 Sarah Noked
Mastering Online Business Management: The Key to Attracting and Retaining Your Ideal Clients
Tovey Blake
Building Lasting Bonds: Elevating Client Stewardship Through Process Optimization and Automation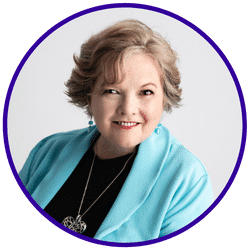 Trish Kimble 
WIIFM Client Communications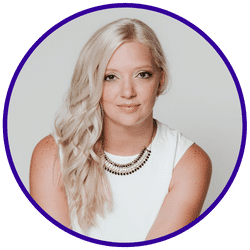 Stephanie Hayes
Want More Clients? Stop Looking For Them! (Simplified Client Acquisition For Service-Based Businesses)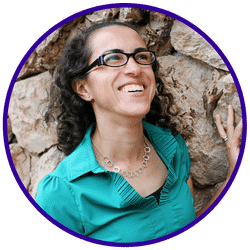 Sandra De Freitas
Attracting and Retaining Ideal Clients Through Membership Programs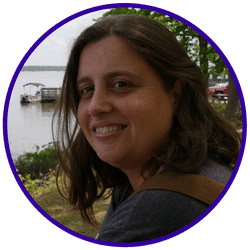 Susanne Myers
Creating Passive Income Along With Paid Clients: Why It's Important & How To Get Started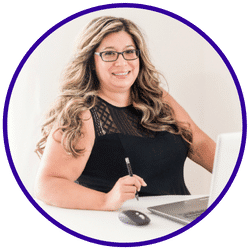 Cathy Baillargeon
Client Overload: Stay Solo or Create an Agency?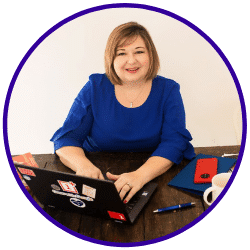 Melissa Irvin
How I Have Kept the Same Clients For Over 3 Years
At #VAVS, you'll get unparalleled access to 20 LIVE experts ready to divulge their top strategies for finding and retaining clients. These sessions, scheduled from October 23-27th, 2023, aren't just another webinar series – they're an immersive learning experience designed with the specific needs of Virtual Assistants in mind.
Our speakers aren't theorists; they are successful professionals from the VA industry, many of whom have walked the path of a freelancer themselves. They know the challenges you face and are equipped with practical solutions that truly work.
Every day, from 9am to 4pm PDT, you'll get a chance to interact with these experts, learn from their successes and failures, and arm yourself with proven strategies to attract new clients and keep your existing ones happy.
Whether you're a new Virtual Assistant seeking a steady client flow or a seasoned VA looking to create long-term revenue streams, #VAVS is the event for you. Don't miss this unique opportunity to learn from the best in the business. Secure your spot today!
Don't Miss This Virtual Assistant Summit…
BECAUSE MORE CLIENTS = MORE $$$!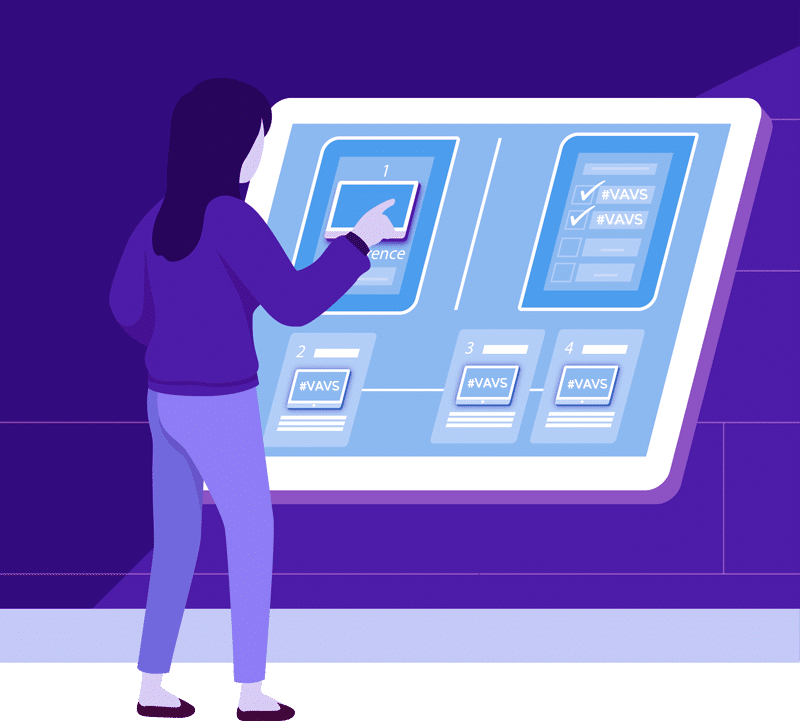 Embrace Financial Freedom! Secure Your Future.
Envision a life unshackled by financial stress, where you affirm life's treasures – dream education, long-awaited vacation, a coveted car. Start this journey with #VAVS. Our insightful seminars, loaded with practical strategies, help you become fully booked with clients and pave the path to financial independence.
#VAVS is an enlightening adventure, shared with kindred spirits navigating similar paths. Here, success extends beyond professional growth to personal victories too – realizing desires without financial worry.
Why wait? Grab this golden opportunity today and step closer to building your legacy with #VAVS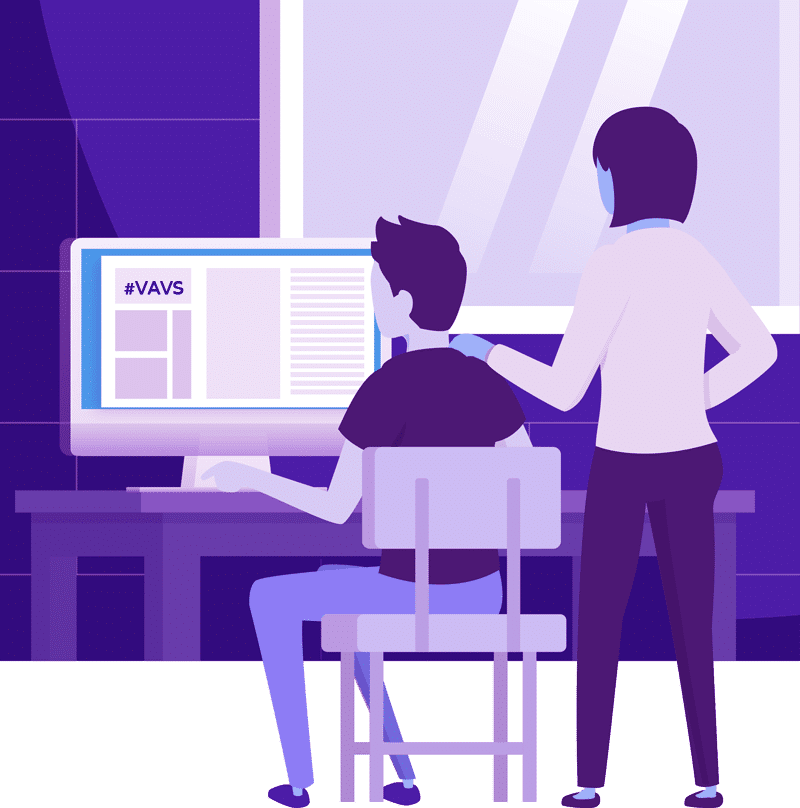 Who should attend?
This summit is tailor-made for those who provide remote administrative, technical, or creative support services to other business owners—or those aspiring to do so.
Anyone with Admin Skills – Secretaries, Office Managers, Personal or Executive Assistants, Project Managers, Paralegals, etc.
Anyone with Creative or Technical Skills – Marketers, IT Providers, Graphic Designers, Web Developers, etc.
Anyone with a passion to make $$$ online – Internet Savvy Entrepreneurs (Realtors, Teachers, Coaches, Writers, Work-at-home Moms, etc.) with skills, laptop and internet.
20 LIVE experts ready to divulge their top strategies for finding and retaining clients!
Gain first-hand insights from speakers who understand the VA industry inside out.
VAVS23 Recordings
Access to 20 On-Demand Video Recordings
Printable Speaker Notes
Ready to step into a world of possibilities and limitless growth fully booked solid?
#VAVS is your golden ticket to a brighter, financially stable future. It's an enriching experience that goes beyond the ordinary, serving as a springboard for your success.
A participant, Diana, described her experience as a 'WOW' moment. She gained practical knowledge from top-tier speakers, and her takeaways were numerous – from setting firm boundaries and maintaining separate personal-business expenses to exploring new systems and understanding how to set up Facebook Ads.
But it's not just about the information. At #VAVS, you will find a supportive community that encourages positive thinking and believes in collective upliftment. You're not alone in your journey; we're here to help each other grow.
It's time to take that leap of faith, start writing, focus on finishing your website, explore new systems, and realize it's entirely possible to run a successful VA business – even if you're an introvert.
Don't wait for the perfect moment; make the moment perfect. This is your time.
Invest in yourself today and prepare for growth and development tomorrow. Remember – every bit of advanced preparation is a step towards building your legacy.
Join us at #VAVS, embrace this transformative journey and witness the 'WOW' for yourself!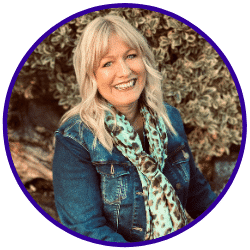 Your #VAVS Host
Tawnya Sutherland, Head MotiVAtor & TeaEO
Welcome! I'm Tawnya Sutherland, the host of #VAVS, and the heart behind the pioneering Virtual Assistant resource hub – VAnetworking.com. Since our humble beginnings in 2003, we've blossomed into an expansive community where everyone thrives on mutual learning and growth.
As the TeaEO and your chief MotiVAtor, I'm blessed to have crossed paths with some truly brilliant minds over the years. These seasoned freelancers are now eager to share their wealth of knowledge with you – helping you navigate the labyrinth of business success with ease.
I wholeheartedly believe in our VA world – a haven where camaraderie trumps competition, and every interaction is a stepping stone towards collective progress. It's rare, it's beautiful, and it's here for you.
I can't wait to rekindle connections with old friends who grace #VAVS each year. And if it's your first time? Well, prepare to be enchanted! Our online summit is a treasure trove of ideas, tips, and strategies guaranteed to supercharge your service-based business.
So grab your favourite cuppa, pull up a chair and let's dive into this magical journey together. Looking forward to those post #VAVS celebrations when we sit back and bask in the glow of new learnings and friendships. See you live at #VAVS!
Don't miss out on the event of the year for Virtual Assistants and Freelancers! If you lack clients or just want to retain a full client base then you'll want to register for this event right now.
Frequently Asked Questions
What are dates and times of the LIVE sessions?
The conference will be held from October 23-27, 2023. We have live sessions each day from 9am to 4pm PDT (-7 UTC/GMT – Vancouver, Canada). There are four webinars at 9am, 11am, 1pm, and 3pm (Pacific Mountain Time zone). For a full schedule, click here.
This conference will equip you with skills to attract and keep clients. Our expert speakers will discuss topics such as:
How to find clients – Tawnya Sutherland
Attracting ideal clients daily – Craig Cannings
Capturing new client leads – Amy Figueroa
Using LinkedIn for networking – Amber-Louise
Finding the perfect client – Sharon Williams
Standing out and winning clients – Devin Drake
Being a "dragon" in your field – Theresa Robertson
Using Facebook for client attraction – Shire Lyon
Creating income through email marketing – Angela Wills
Setting boundaries as a VA – Laura Briggs
Video editing for client satisfaction and revenue – Lou Bortone
Creating stunning websites for clients – Mark Hunter
Online business management – Sarah Noked
Client stewardship through process optimization – Tovey Blake
Effective client communication – Trish Kimble
Simplifying client acquisition – Stephanie Hayes
Retaining clients through membership programs – Sandra De Freitas
Creating passive income alongside paid clients – Susanne Myers
Managing an overload of clients: staying solo or creating an agency? – Cathy Baillargeon
Maintaining long-term client relationships – Melissa Irvin
Upgrade to a VIP ticket if you want access to recordings of any sessions you may miss live.
Why should I attend?
Look, a conference doesn't manage to come back roaring for 23 seasons without packing a punch of great value. This summit is a treasure trove of proven strategies, transformative tips, cutting-edge tools, and current trends that will catapult your VA business into a home-based empire offering flexibility, financial freedom, and the work-life balance you truly deserve.
In my journey since 2003 as an influential figure in the VA industry, I've crossed paths with inspiring, accomplished, and engaging professionals who deeply comprehend the workings of a Virtual Assistant's role. During this summit, we showcase an array of dynamic freelancers who are either currently steering successful service-based businesses or have rich past experience. These entrepreneurs have sailed through the tough waves of setting up their businesses and are equipped with insights about what works and what doesn't in the business realm. There's no better learning than from those who've weathered the storm.
The 23rd Virtual Assistant Virtuosos SUMMIT is not just about 'how to get clients'; it's about understanding 'who your clients are and what they want'. It's about perfecting the art of landing new clients and ensuring they stick around. It's about unlocking networking secrets to attain a consistent roster of clients and consistently hitting the 5K+ monthly income mark.
Ready to join the ranks of freelancers who are booked solid with high-end clients? Then don't miss out on this exciting summit happening live online from October 23 – 27, 2023. Secure your FREE TICKET now and step into a world of vast opportunities!
Is this event for me if I'm just considering starting a VA business?
Absolutely, yes! The beauty of this Summit is that it caters to everyone, whether you're at the very beginning of your Virtual Assistant journey or have already been in the business for a while. If you're new to the field, the Summit will fill you with awe and inspiration about the myriad opportunities that await you in this industry. The insights and advice you'll glean from our accomplished speakers will be your springboard into a thriving VA business.
Take it from Joseph Holmin, a newcomer who attended one of our previous Summits: "The insight and learning I gained from these intensive 20 hours overshadowed what I had accumulated during my previous months of self-study. The value of practical, applicable information handed out was beyond measure."
On the other hand, if you're a seasoned VA, you'll be brimming with excitement to start implementing all the advanced strategies and insider tips you've learned at the Summit. Our VIP Ticket gives you unlimited access to session recordings, speaker notes, and other perks, enabling you to digest all this wisdom at your own pace.
As an attendee of our Summit, you'll also experience unparalleled networking opportunities. You'll get connected with the movers and shakers in the VA industry, with everyone who matters in this world virtually here!
So whether you're still considering starting a VA business or are already knee-deep in it, there's immense value waiting for you at this Summit. Let this be your launchpad to soar high in your VA career. Don't delay – secure your spot now!
If I'm a seasoned VA, can #VAVS still be of value to me?
Absolutely! No matter if you've been running your VA business for 3, 15, or even 20 years, #VAVS provides strategies and insights that you can implement immediately. Every season, even I, with over two decades of experience, find my notebook brimming with fresh ideas for my business.
Consider Alicia Jay's perspective. A speaker at our event for the sixth time now, and also an attendee, she remarks, "VAVS is hands-down one of my favorite events! Tawnya and her team expertly curate topics that are relevant and timely for the VA community. Besides the practical insights from each session, the networking opportunities in between are fantastic. There's always something new for both newbies and seasoned VAs at this event. It's such a cost-effective way to elevate your business!"
Even Paula Cole-Miller chimes in: "The wealth of information and resources you provide for seasoned VAs like me is simply phenomenal! I feel like I've finally shattered the barriers holding back my success, and I am ready to propel myself to the next level!"
Not only newcomers but even those who've attended #VAVS multiple times find immense value in it. As Denise Postma says, "I've been attending #VAVS for the past 4 years or so. Each year I get more out of it. As I grow in my business, I find there is more I need to know and VAVS always delivers that information!"
So regardless of where you stand in your VA journey – whether you're just starting out or are a seasoned pro – #VAVS has something valuable for you. Don't miss out on this opportunity to revitalize your business with fresh insights and strategies!
If I can't make it this time, when will the next #VAVS be hosted?
#VAVS is an annual event, typically held in the fall. If your schedule doesn't allow for participation this time, consider securing a VIP Ticket. This gives you access to recordings of all the sessions, allowing you to absorb all the wisdom and insights at a later time that suits you.
Remember, attending an industry conference like #VAVS should be a key part of your business plan and budget as a Virtual Assistant. This event offers invaluable yearly, affordable, online training specifically crafted for VAs at any stage of their business. Don't let your business miss out on this opportunity!
The upcoming #VAVS offers an unprecedented advantage – no travel expenses! Experience these seminars from the comfort of your own home office via our online webinar platform. All you need is a computer or mobile device with speakers or a headset, and internet connectivity.
Beyond the rich learning experience, #VAVS also provides phenomenal networking opportunities in an interactive format. Any Virtual Assistant, regardless of their business stage, can access trailblazing information that will help them surge ahead in the competitive world of service-based businesses.
The bottom line? More clients = More $$$! So keep an eye out for tickets and always jump on board and grab one!
This summit is tailored for Virtual Assistants who are business owners providing remote administrative, technical, and/or creative support services. If that's you, mark your calendars now for #VAVS!
What if I can't attend the event live? Will it be recorded?
Indeed, they are! Each of our 20 webinars is meticulously recorded. With a VIP ticket, you can access these recordings whenever your schedule permits. Do bear in mind, however, that free ticket holders will not have access to these recordings.
Helen Bailey speaks to this feature's convenience: "Tawnya's selection of VAs for the last series was an impressive assembly of knowledgeable professionals. Anticipating that I'd miss many of the live seminars, I quickly opted for the VIP package with all the replays. It's been a relief to listen to these replays at my own pace. Whether you're a VA seeking to broaden your skills or a business owner wanting to learn more, this series is for you. The investment is absolutely worthwhile for learning new tips and tricks to advance your business."
Similarly, Michelle Mangen, who was unable to attend live sessions due to scheduling conflicts, praised the availability of replays: "Thanks to the recordings available for VIP ticket holders, I didn't miss out on any valuable insights. It felt like having a personal coaching session that I could pause, replay and digest at my own convenience."
So no worries if you can't attend live. With the VIP ticket, you won't miss out on anything. You'll be able to tap into all the knowledge and experience shared during #VAVS at your own leisure!
Do you have any testimonials from previous attendees who found value in attending the Summit?
Absolutely, we have a wealth of testimonials from delighted attendees who found immense value in the Summit. These words from Gina Koran might resonate with you:
"I have been to loads of different trainings through the years and I can honestly say that I have never learned more than I did this week! Not only from the actual presenters, but in between when the speakers, Tawnya and Danielle would ask questions or just openly and freely share tips and ideas and anything and everything! I can honestly say that I came across VA Networking purely by accident–and I waffled for days about attending. It's the best decision I could have made. I'm looking forward to being a VA Insider and cannot wait to see what else I can learn! Thank you to Tawnya, Danielle and all of the presenters AND the other attendees who share such great information!"
Gina's experience is not unique. Many of our attendees echo her sentiments, highlighting not only the quality of our presenters but also the interactive environment that fosters exchange of ideas and sharing of wisdom. At #VAVS, learning is not confined to speaker sessions – it happens at every moment, in every interaction.
Beyond the scheduled sessions, we encourage participants to engage with speakers and fellow attendees. This open dialogue promotes a collaborative learning environment, where every question asked sparks a cascade of insights. Our past attendees often express their appreciation for these spontaneous nuggets of wisdom that amplify their learning experience.
If you're curious about more testimonials, you'll find countless raves on our dedicated page, each one as heartwarming as the other.
Ready to experience the transformative power of #VAVS for yourself? Reserve your spot now! The journey towards a thriving VA business starts here.
How do I login and attend the Summit or access my VIP Perks
One of the top perks being our on-demand video recordings. We understand – life gets busy! Perhaps you're knee-deep in client work, or juggling different time zones. With these recordings, you won't miss a beat of the incredible content from our expert speakers. Plus, the best part? You can revisit these sessions whenever it suits you – like having your own personal rewind button!
WATCH THIS VIDEO for a walkthrough of your member area.
In addition to this, we've got printable speaker notes available for each session (a VIP perk valued at $97). No need to exhaust your hands by taking copious notes – we've done the heavy lifting for you! These notes allow you to focus entirely on soaking up all the wisdom imparted by our speakers without being distracted by the need to scribble everything down.
After logging in, you'll find all these and more in your VIP area – a treasure trove of tools designed to make your #VAVS experience as rewarding and convenient as possible.
So go ahead, watch the tutorial video, log in, and start making the most out of your VIP perks today. Remember, with these resources at your disposal, you're fully equipped to extract maximum value from this Summit.
I have been to loads of different trainings through the years and I can honestly say that I have never learned more than I did this week! Not only from the actual presenters, but in between when the speakers, Tawnya and Danielle would ask questions or just openly and freely share tips and ideas and anything and everything! I can honestly say that I came across VA Networking purely by accident–and I waffled for days about attending. It's the best decision I could have made. I'm looking forward to being a VA Insider and cannot wait to see what else I can learn! Thank you to Tawnya, Danielle and all of the presenters AND the other attendees who share such great information!
Gina Koran
Thank you, Tawnya, Danielle, and the Presenters for a fabulous Summit. I am on information overload. I kept thinking with each day, "This is incredible." There was such an amazing amount of valuable content and business practices shared as well as tremendous motivation and camaraderie. And the Swag Bag! Wow! Thanks to all of the Contributors. Now to filter through everything. Digging in!
Tina Stringfellow
I am new to VA world and this was my first summit. Although I was attending these webinars late at night I still don't regret not sleeping properly. If anything I am glad that I attended and learned so much. I join by chance and it gave me so many great opportunities to meet such great VAs and amazing panelists. Can't wait to be here next time again. Thank you for an awesome week!
Anum Khan
What a week! Amazing hosts and speakers, including pioneers and leaders in the virtual assistant industry. All highly accomplished, respected, and successful in their fields and niches. They presented a wealth of information on things marketing, sales, systems, finances, mindset, and more. Every session was relevant for all VAs – from aspiring to established – looking to improve, grow, and be happier and more successful in their businesses. I came away with enough to explore and implement for an entire year and beyond. Certainly until the next VAVS! I'm so glad I took the time to attend live; it was well worth the commitment. The Q&A, as well as the chats with the speakers, hosts and other attendees, were awesome. I made new and renewed connections. And now I have the recordings and speaker notes for replay and reference. Not to mention the generous speaker, host, and sponsor goodies. VAVS was invaluable, invigorating, and inspiring. Till next year! 
Denise Aday
I am truly enjoying myself, learning new techniques, getting updated industry information and reconfirming things I already knew. The speakers are ALL Excellent and Experts in their Niche. Thanks for Hosting the #VAVS Symposium Webinar!
Shelyta VanHorn

From the perspective of being a speaker as well as an attendee, VAVS is one of my absolute favorite events! Tawnya and her team do an incredible job of selecting topics that are important and timely for the VA community as well as keeping things running smoothly. Besides the actionable info I take away from each speaker session, the networking that happens in between is wonderful. There's always info for new and seasoned VAs at this event. It's such a cost effective way to advance your business!
Alicia Jay

Thank you for your hard work creating and facilitating VAVS. I was able to enjoy every day except Friday when other commitments made it impossible. The content was great as was the selection of speakers. Winning a prize wasn't bad either!
Belinda Mikel

What you offer person's like myself trying to enter this arena, is absolutely phenomenal! The amount of information and resources you so freely share is highly commendable! I feel like I have finally "broken through the membrane" of whatever has been trying to "railroad" my success and I know that my perseverance will absolutely pay off!  I am so ready to go to the next level of implementation, even though I still have a lot of information to digest, but you have to start somewhere, right!  I am ready to fully commit to being an active participant and a good protégé! All of my interactions with your organization have been positive and supportive, and that speaks volumes to me!
Paula Cole-Miller
I am writing this to say how much I enjoyed the #VAVS this year. Of all the presentations at #VAVS,  The information was extremely informative, detailed, insightful, and highly motivating. 
Carol Young

I just want to thank you for the awesome summit – again!! This is my second one, and I have never been disappointed. I already have it marked off in Oct next year, and of course, I plan it in my budget This is more than just business information, it's like a family reunion!! I'm so sad today is the last day. You two get some rest over the weekend, you certainly deserve it!!
Tammy Rourk
This is a FABULOUS event! The wide range of speakers gives any VA some new tools to improve his/her business. The 2020 event provided great ways to build your business through Pinterest, LinkedIn, and Instagram. There were also some excellent technical sessions on using Canva and WordPress. This is a must-attend for any VA.
James Edgar
20 Amazing Speakers!
BUT for a Limited Time…
For a very low cost, I got an excellent amount of professional education attending the Virtual Assistant Virtuosos. This conference provided a fantastic opportunity to come together with other like-minded enthusiasts in the industry. To be able to hear from experts sharing their experience, leveraging their knowledge and apply the different methods to my business endeavor. What can I say, THANK YOU! All the speakers shared a tremendous amount of knowledge and presented information in a way that is understandable. I took away an incredible amount of info, that will genuinely assist in making my business more successful.
Angela Atanasio Medeiros

I am on day 2 and I have learned a great deal. I am looking at starting up in the new year and the webinars have answered many questions and made me look at things I had no idea about. The online side chats are amazing, especially when the experienced VAs provide tips, tools, and websites…thank you to all and especially Tawnya and Danielle
Azita Pellicano
If I had to describe #VAVS in one word it would be WOW! I gained so much useful information during the week we spent together. The speakers were top notch and personable and very generous with their freebies. I appreciated the extra time they took out of their busy schedules to answer questions and to 'hang out'.
I have so many takeaways! Following are just a few: think positive about my business, set firm boundaries and office hours, find a referral partner in the same niche but with different skills, it's possible to have a successful VA business being an introvert, separate your personal and business expenses, start a blog, just start writing and write every day, a blog is the beginning of any successful social media strategy, so many new systems that I can't wait to look into them all, what it takes to be a Real Estate VA, setting up Facebook Ads, passive income streams, focus and finish my website (Just Do It!) and so much more.
Although I am on the quieter side, a true introvert, I especially enjoyed the discussions, both on topic and off, with the other VA's. I can't tell you how happy I am that I took the time and joined #VAVS it was time and money well spent! Tawnya and Danielle are the best!
Vicki Langberg Strategic Solutions

I truly believe that you have outdone yourself! I attended my first VAVS in October and thought, how much more could I hear that I haven't already heard, but, I HEARD PLENTY at the next VAVS! Not only did you and Danielle put together another flawless conference, but, all the speakers, EVERY ONE, gave us phenomenal information, insight and the desire to learn more and more! I especially liked the "Homework/Accountability Sheet". It's a 'keeper'! The Chat Area enabled us to meet and greet one another, as well as have some good laughs! Thanks again to you, Danielle and all the wonderful presenters. It was well worth the time and money!
Karen Kannegiesser

Just wanted to say how much I totally enjoyed your event this week. I can't imagine how much work goes into this!  YIKERS!  But I really had a blast.  I didn't realize how much I miss these.  
Diana Ennen

First, thank you for being so generous and allowing us to enjoy the entire 5-day VAVS Summit at the Silver level for free! It was an information packed week. I loved how you all worked as a team to deal with the challenges of technology and "life" issues to keep pressing forward. I not only left with a wealth of information but with new colleague contacts from all over the world as well. I also appreciate that I had an opportunity during the week to upgrade to Gold level to receive access to the Swag Bag and recorded videos. Thank you and I look forward to next year!
Sydina Williams
The summit has been excellent- a wide variety of topics, and great speakers. But the genuine niceness and sense of family/community/uplifting others by Tawnya is perhaps the best feature of all.
Trudie Yount
This summit was great! Thanks so much for offering the Silver ticket! Without that I would not have been able to attend and learn what I did. I truly enjoyed the "5 Stages of a VA Success Journey" It clarified some things for me. Your summit has added value to my life, given me a few more pieces of the puzzle to put in place to find the best me I can offer. From the marketing seminar I have ideas of services I can add to my general offerings. Kristy's session at the end was amazing!! I learned so much about myself, she helped me get into the right mindset. She was interesting, thorough, methodical, excited and helped me connect the work that has to be done on myself – putting into words – my vision, my mission, my goals and expanding that to my business vision, mission and goals, seeing how it all fits together, now I can go back and do the work to start my VA business off the right way. Thanks so much for putting this together and being such an incredible host and authentic person.!! Looking forward to continuing to learn and grow!
Dianne Bennet
This was my very first virtual conference ever – what an amazing introduction!! I learned so much and was so impressed with the quality of the presentations. The people I "met" through the chats were so helpful and friendly. It really was so worth the price! I am so thankful for all the hard work Tawnya puts into these conferences.
Kellie Evetts

Just want to say for the past 2.5 years I've enjoyed all the relevant knowledge at #VAVS from your membership and will continue to do so for as long as I can. Thank you VA Networking and ALL your staff.
Mary Ryan

The experts that spoke at the conference this season were superb! Many kudos to each one who presented such information-rich presentations.  The only thing left for me to do after such a great conference is put all the tips and tricks to work!  Thanks to you, Tawnya, for creating a great way for VAs to connect.  Yea, Tawnya!  You are awesome!! 
Deborah Donaldson
Fantastic week. #VAVS was the best ever week of presentations of any kind that I have ever taken. Well worth the price. Love the speakers. Love the presentations. Love the Speakers' offer. Love love love the chat.
Dominique Dabolczi-Fekete
Thank you so much for putting on a great event! I learned a ton from the speakers I've watched so far. And these gifts are extremely helpful, too! Thank you!
Heather Bokon

This was my first time and it was filled with an overwhelming amount of great information and inspiring speakers. I loved how everyone is down to earth and is wanting to do what they can to help each other succeed. I could not watch the live webinars but I wish I could have as the relationship building is so important. Next time for sure. Thank you to all the speakers, Tawnya and to everyone who helped make this event a success. I look forward to the next one!
Shawn Gummerson
Thank you for everything this week. It was totally amazing. Every speaker brought their A game. I can't wait for the next one and would love to speak.
Marie Mason

JOIN US for Season 23!
BUT for a LIMITED TIME…
The Speaker schedule line-up and/or topics may change at anytime during the event for reasons out of our control (illness, technical issues, etc.). We promise to replace that speaker with another great speaker or topic geared toward Virtual Assistants. Thanks for your understanding.