GET 20 Video Recordings!
GET $5,000+ in Bonus SWAG!
Check out what's in our SWAG BAG:
YAY! You're in with a SILVER Ticket to #VAVS! I'm thrilled you'll be attending #VAVS and so looking forward to networking and getting to know you and your business during our networking time at the Summit. Please check your email (spam folder too) for your login information.
NOW, if you're really serious about learning how to get clients then
GO FOR THE GOLD!
For a limited time, only GOLD Ticket holders will get…
ON-DEMAND Video Recordings of each Speaker's workshop with notes (Value $97)
Perfect to watch over and over again when life gets in the way, especially when you're working from home, busy with client work or have different time zones to contend with. A guarantee you won't miss any of the awesome content at #VAVS!
SWAG BAG: Includes 40+ Premium Courses and Tools (Value $5,000+)
Training to help you grow your service-based business! Get to work now implementing these courses into your business. (Details of each premium course and tool below).
The Client Attraction System Course
($97) Contributed by: Craig Cannings
The ultimate key to success in your VA business rests on your ability to secure quality, long-term clients. So, what are the best avenues for attracting the right type of clients? I think we have the answer. In your swag bag, you have received FREE access to the powerful "Client Attraction System" course from Freelance University.
In this impactful course, you will discover the 5 key ingredients to building a successful "Client Attraction System" in your business. You will also learn 7 important adjustments and tweaks you must make to your online presence in order to attract the right type of clients. Plus you will uncover some proven Content Marketing strategies for igniting your credibility and opportunities and so much more!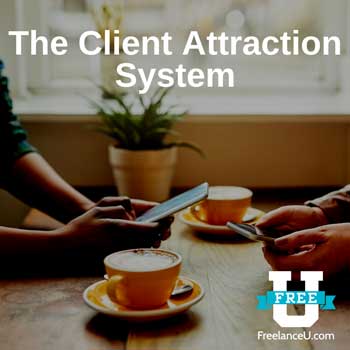 The Graphics Creation Workshop
($295) Contributed by: Christina Hills
 Help your clients by adding the skill of graphic design to your tool box. The Graphics Creation Workshop is a program that teaches you how to create irresistible, eye-catching graphics that people will want to engage with and share to expand your reach. This is designed for people who are not professionally trained graphic designers.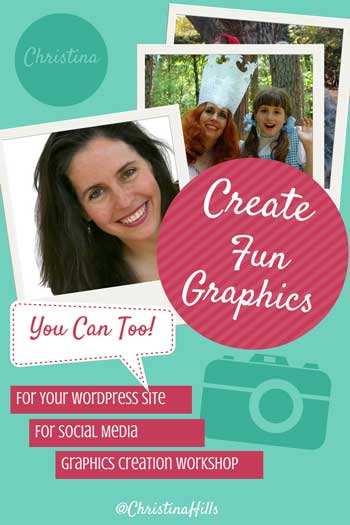 10 Difficult Client Situations & How to Handle Them with Grace and Ease Action Kit
($25) Contributed by: Lisa Wells
This Action Kit includes a 25-page guide giving you SOLUTIONS to difficult client situations, "21 Idea Blueprint," done-for-you calendar, action checklist, worksheet, and resource directory with links to tools and resources!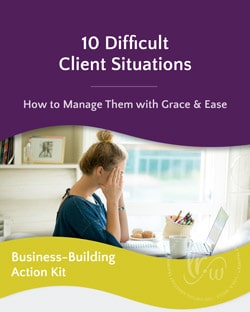 5 MOVE Summit 2021 Replays
($50) Contributed by: International Virtual Assistants Association
19 presentations to choose from, each one jam-packed with speakers delivering content that will help you gain Momentum, create new Opportunities, hone your Vision, and perform with Excellence.
No matter what stage of business growth you're in, your sure to find vital information to help you MOVE the needle and take the right next step!
Choose any five talks and get the replays for free!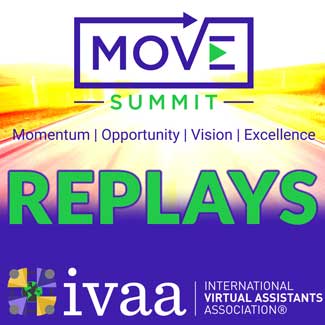 PLR Pack: How To Save Time & Money w/Outsourcing
($47) Contributed by: Kelly McCausey
Help your readers identify 10 ways that outsourcing can improve their business and make it easier for them to achieve their goals. With this content boost, you'll be helping your people discover how to find others to outsource to, train them effectively, grow an active, happy team and more! Use it as a fantastic Content Upgrade to build your list or use it for group or private coaching support, add it to a free or paid membership, use it as the core to create a great webinar – the options are so fun!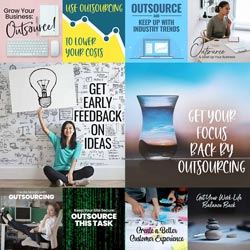 Pitching Packet
($15) Contributed by: Holly Hanna
Would you like to start guest blogging? How about collaborating with other business owners or brands? Or maybe you're looking for some new clients? Whatever your reasons are for sending out pitching — you need to have a system in place to keep your efforts organized.
With the Pitching Packet, you'll have the exact system that I use for successfully pitching clients! Stop guessing what the next steps are and start pitching like a pro!
Just print out these pages, add some hole punches, and place them into your favorite three-ring binder.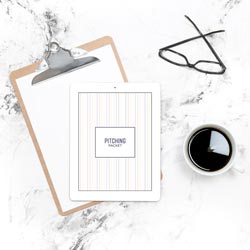 "The Art of Prospecting" Video Training
($197) Contributed by: Jessica Koch
The Art of prospecting video training provides you with an in depth, step by step, highly filtered explanation of how to prospect for your ideal customer and prequalify them to be the right fit to work with you. In this training you will also understand how to use a tool that is a very expensive database and research tool, but it is paid for and often available to you, with your library card. This works anywhere in the United States as well as in multiple other countries I have helped my clients identify and use a very similar database that was available in their country's library system, so you will find that the very first step, in every sales process is to begin with, identifying your ideal customer, and the prospecting process is that first step to success and so very incredibly valuable.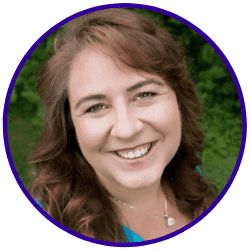 Social Media Management with ContentStudio
($197) Contributed by: Kimberly Charron
Save time and money by using one social media tool (instead of multiple), that not only schedules social media for you and your clients across all the popular platforms, but does so much more! Get the most out of ContentStudio and become a social media superstar with this course!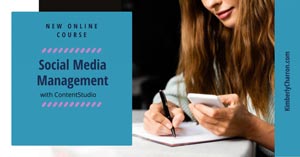 Craft Your Speaker Applications To Land The Gig
($37) Contributed by: Jackie Lapin
Want more speaking gigs? Then you have to make that initial email a knock-out!
Learn the secrets of writing an email that will impel a speaker booker to say "yes!"
But sometimes it'll take a great follow-up call to get their attention…we've also got you covered there!
In this video training you'll:
Discover the ways to build your appeal
Know what elements go into that enticing email
Figure out how to strategize your follow-up calls so you get priority attention
Learn what you can do to build long-term relationships with bookers so you get booked consistently—time and time again!
Up your game when it comes to communicating for success with gatekeepers who control your future speaking opportunities!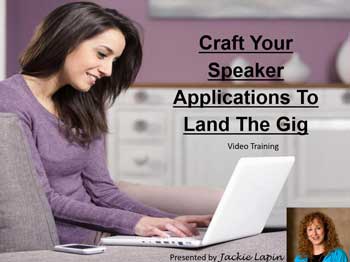 Savvy Social School (1-month free membership subscription)
($57) Contributed by: Andréa Jones
If you're looking for a simple, easy (and fun) way to use social media as a tool to grow your business, the Savvy Social School takes you from wasting time to feeling confident that you're making the right choice for you and your business.
Get access to full-length social media courses on Facebook, Instagram, LinkedIn, TikTok, our Done-for-You social media posts and captions, monthly content calendars, as well as group coaching calls where you can get your burning social media strategy questions answered in real-time and connect with dozens of other entrepreneurs just like you.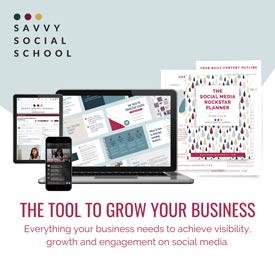 30 Done For You Social Media Posts
($30) Contributed by: Amber Louise
Do you struggle to come up with social media posts for your Instagram feed? Do you lack the time to create eye catching social graphics for your feed? Do you wish to save time on researching interesting quotes for your social posts?
If you answered yes to any of the above then look no further as our Social Media Kits offers 30 DFY engaging posts with graphics and quotes.
We take the hassle out of your post management. We do the groundwork and research quotes and source eye catching imagery ready for you to upload to Your social media platforms.
All you need to do to make these unique to your brand is place your watermark logo on each image within Canva or PicMonkey and then schedule to your social account.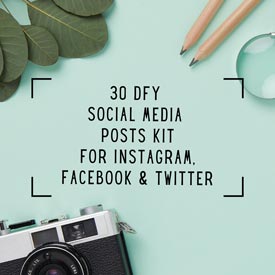 The Kindle Creation Challenge
($147) Contributed by: D'vorah Lansky
Get ready to publish your first or next book! Discover how to quickly and easily create, format, publish and market
highly attractive kindle books – from new or existing content! During the course of this Kindle Creation Challenge, you'll discover a variety of ways to transform your words into attractive, well-formatted, Kindle eBooks!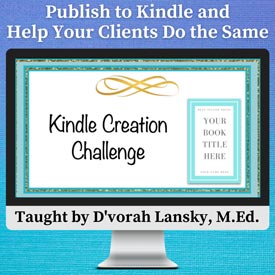 Master IG Stories Like A Pro
($27) Contributed by: Jana Ciaravolo
Leverage the power of short-form vertical posting to:
Increase your reach and gain more followers.
Boost your engagement and keep your followers hooked!
Crack the IG algorithm without posting all the time.
Discover Hidden Features, Backgrounds, Filters and Subtitles!
Plus tons of BONUS Mini-Trainings and Free Engagement Boosting Story Templates!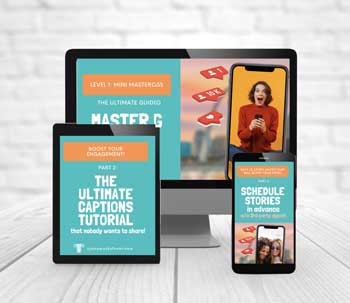 Effortless Launch Formula eCourse
($497) Contributed by: Gina Noel Decker
Effortless Launch Formula is an evergreen eCourse that includes 4 content-rich modules, a learning library filled with resources, a Facebook forum, and training videos that offer step-by-step directions for you or your Virtual Assistant team.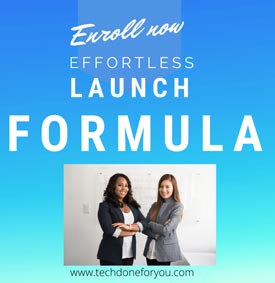 Miserable Employee to Location Free in 90 Days or Less
($147) Contributed by: Lisa Mulhern
Do you dream about working in your VA biz from anywhere in the world? Anytime you want…
But are overwhelmed, don't think it's possible, maybe don't know where to start? Stop!
I've got you covered in true digital nomad style!
Learn:
How to Prep Your Lifestyle so you can wander worry-free
Must have resources for working remotely
Uncover your unique travel personality
Fail safe guide for managing money from afar
Get my course on how to become a true digital nomad…and serve clients from all over the world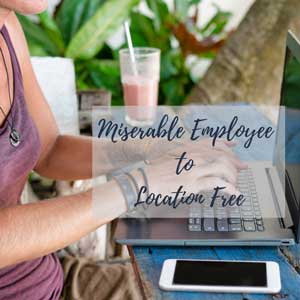 $39 to Spend at Thrive Anywhere
($39) Contributed by: Lynette Chandler
Create your own workbook, journal or planner, no design skills required. 
Use Thrive Anywhere's pre-built templates, and in a few hours, you can have your own workbook, planner or journal ready to sell or generate leads for you.
Pick the planner of your choice with your credits. 

Fast Cash Injection: Strategies to Generate Quick Income
($299) Contributed by: Pam Ivey
Proven strategies for generating quick income. There's no need to borrow, cut corners, or miss out on growing your business just because you don't have the available resources right now. If you already have a business, there are plenty of tactics you can implement to make sure you always have the funds you need.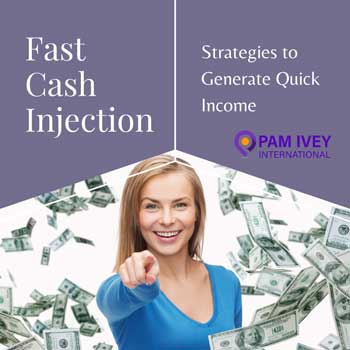 Beat the Competition: How to Position Yourself in the Virtual Assistant Market to Get to $5k Months
($7) Contributed by: Laura Briggs
Learn more about how to create and use a unique value proposition as a virtual assistant to make yourself stand out and close business.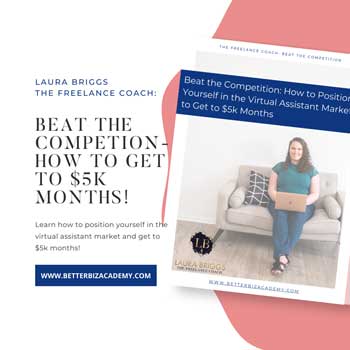 How to Create Great Content Workshop for VAs
($49) Contributed by: Tracey D'Aviero
Many VAs get really stuck when it comes to creating great marketing content for their email list, blog or social media. This training will help you create the right content that showcases your business well, is relevant for your clients, and actually makes it easy and fun. You'll also learn Tracey's simple system to plan your content, so you are never out of ideas. You'll collect ideas easily and present a polished and professional look online. Let's get your content working better for you!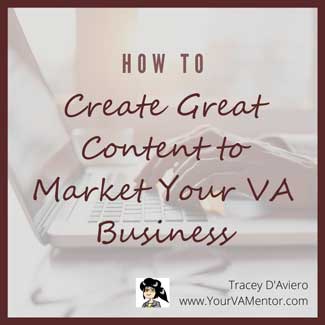 How to use CANVA to Create Marketing Images (Fast & Easy)
($97) Contributed by: Kathy Colaiacovo
Learn to use Canva to Create Eye Catching Images for your business & your clients! ADD VALUE to your Services that make you STAND OUT!
Clients (And You!) need images for so many aspects of business today- marketing, social media profiles, speaking presentations, website content, emails & more. Learn to create images in less than 5 minutes, even if you are NOT a designer!
The training goes into the backend of Canva. Follow along & learn to use Canva, Create Images + watch an Image Makeover.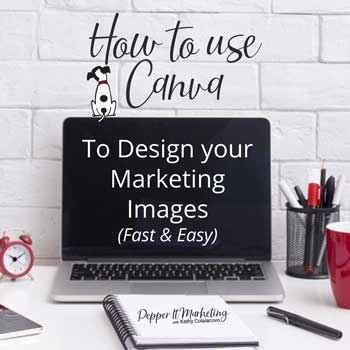 20 DFY Social Media Posts with 30 Blog Post Articles
($27) Contributed by: Amber Louise
Your kit includes 20 graphics configured for Instagram. 30 short business tips for social media on gaining website traffic. 30 text articles that can be made into blog posts for the social media posts and a challenge guide for you to run on your blog. The challenge is titled '29 Ways to Increase Traffic Challenge'. You will get 30 articles / blog posts. Post them on your site and then link to them from your emails. You also find text versions of the articles in your download folder. This makes it easy to copy and paste the content in your blog.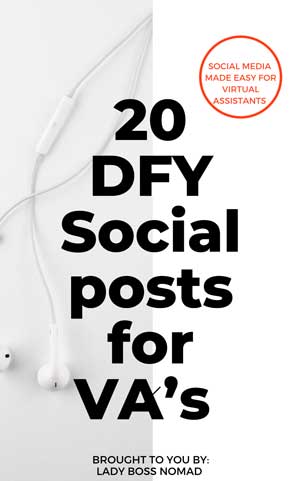 12 Steps to Building a Better Business
($997) Contributed by: David Perdew
Why Are the 12 Steps to Building a Better Business so Crucial to YOUR Success? Fundamentals and Clarity!
The biggest mistake that most people make is to proceed without having a clear destination of where you're going and how to get there. That's what the 12 steps is all about.
We're focused on helping you build a path through a step-by-step process using all of the successes and failures we've learned over the years to create a massive business.
Trainer In Your Back Pocket Free 3-Month On Demand Membership
($129) Contributed by: Abby Malmstrom
Get fit at your own pace & on your own schedule! The Trainer In Your Back Pocket's On Demand Membership gives you access to ALL Trainer In Your Back Pocket workouts in our on demand library! That's over 125 different workouts (and growing), that you can do at home, 24/7!
Workouts range from 5 minute quick circuits to full length 30+ minute workouts that you can follow along with! No matter what you're looking for, you'll find it in the On Demand Library!
Use the On Demand Library for free for 3 months! No strings attached!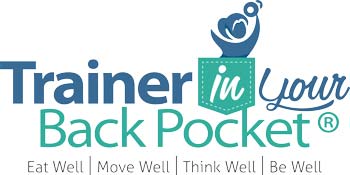 Business SOPs, Procedures Planner, and Tracker
($37) Contributed by: Gabby Conde
Keep track of your business and clients' business standard operating procedures and other important information. You'll have everything in one place instead of all over the place (where'd that password to Twitter go again?). Your clients will love you for being so organized! Use it for their business, your business, and you can even brand and sell it.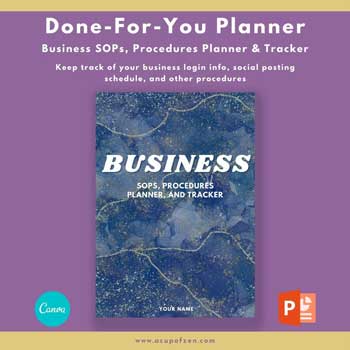 The Busy Blogger's Success Kit
($29) Contributed by: Karen Banes
This virtual kit is full of all the tools, templates, workbooks and checklists you need to run a successful blog. You'll find ways to plan, systemise and outsource your content, to give you more time to focus on strategy, marketing and making money. Use the kit to run your own blog or help your clients run theirs (they'll think you're a productivity ninja, because the tools in the kit will save you so much time).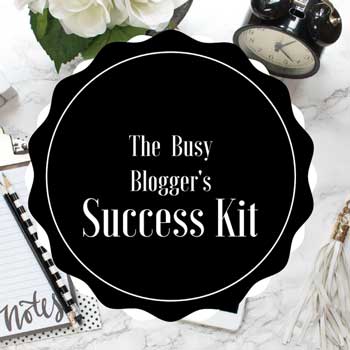 Simple List Building Bundle
($47) Contributed by: Lisa Cope
Ready to jump start your list building? This bundle of ready to go courses will help make your job a whole lot easier. Each course package is specifically designed and written with beginners in mind, so that you can use them to educate your members, subscribers and as a lead generating tool to get more traffic to your website and sign ups for your list.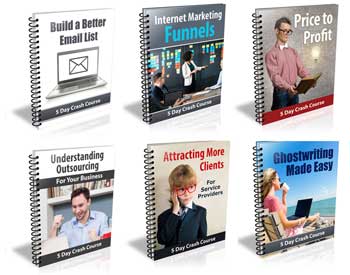 3 Business Done-For-You Content Bundles
($81) Contributed by: April Lemarr
Do you struggle to write content consistently? Now you don't have to. Here are three done-for-you content bundles that you can add to your site or use in your content marketing strategy.
DFY Home Biz Bundle Combo PLR Bundle 
Website Building Articles 
Pre-Written Freelancing Content Bundle 
Plus you'll get a bonus report called, "11 Ways to Profit With Pre-Written Content"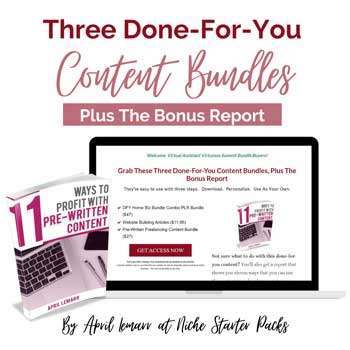 The Freelancing Freedom Plan
($67) Contributed by: Cindy Bidar
You're the expert in your niche. You have skills others pay you for every single day, which gives you the ideal platform from which to launch a digital course empire.
In this five-lesson course, I'll walk you through the entire process of designing, developing, promoting and selling a digital product from start to profit.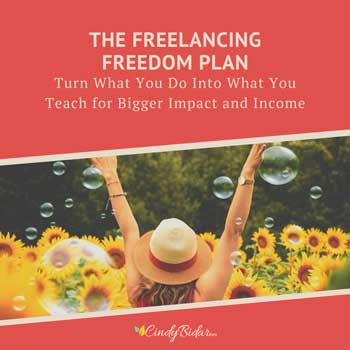 338 Done-for-You Personal Development Emails
($47) Contributed by: Alice Seba
In order to have success with email marketing, you have to stay in touch with your subscribers regularly. But when you're running a business and have so many things on your plate, that's not easy. So we've done the work for you! 336 DONE for you emails you can edit, brand and monetize them in any way you'd like. Some of the topics including: productivity, living in the now, procrastination, wealth…just to name a few!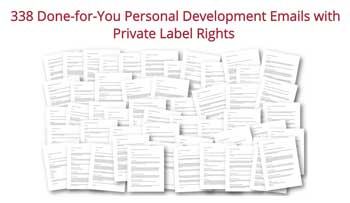 Running on Autopilot: How To Find, Hire, Train and Remotely Manage A Virtual Assistant Book – PDF version
($47) Contributed by: Michelle Thompson
ARE YOU TIRED OF BUSINESS TASKS TAKING OVER YOUR ORIGINAL DREAM? If you've been feeling overworked, overstressed, and overcommitted, this is the perfect training for you! Running on Autopilot was created for solopreneurs and small business owners who want to be able to hand off their mundane tasks and get back control in their life.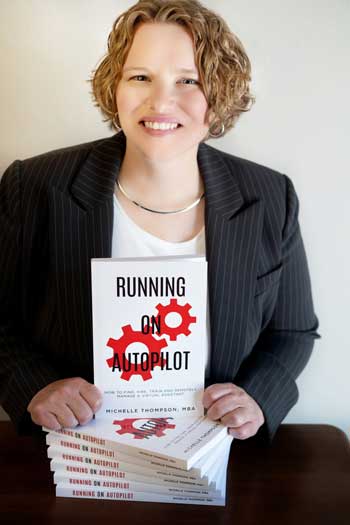 22 Ready-to-Sell, Fully Editable Journals and Planner Sets
($37) Contributed by: Alice & Yusef
Journals and Planners never go out of style and right now, they're IN HIGH DEMAND. Whether it's printables your customers print at home or products you ship, there are lots of opportunities to cash in on journals and planners.
We've created another GIANT archive pack for you…this time with 22 matching journals and planner sets…and each one comes with an editable ecover set, so you can with get started with or to grow your current journal and planner empire.
The journals and planners come in .doc format and the ecover sets are in editable PSD and PNG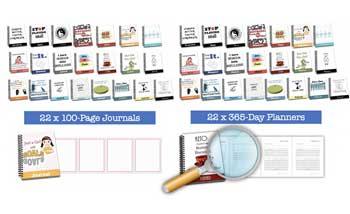 Turn Your PLR Stash Into Cash Live Group Coaching Sessions
($97) Contributed by: Melissa Brown, MD
Let's get together to Turn your PLR Stash Into Cash with this live group coaching event. Join Dr. Melissa Brown on 2 Fridays, November 12 and 19th at 1 pm EST both days, for training and group coaching to get that PLR stash working for you! You'll learn how to organize your content, create a plan to quickly publish your next piece, how to customize your PLR articles with just 4 easy steps, and learn how to repurpose and re-share your content so it's not published once and forgotten about.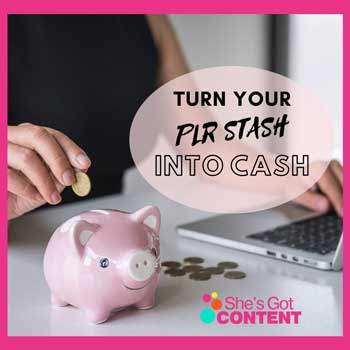 My Business in a Binder
($97) Contributed by: Lori Winslow
My Business in a Binder is a set of templates designed to help the online business owner keep track of all the moving parts of his or her business. They are great for VA's to put to use for their clients too. 31 Pages delivered in PowerPoint and PDF formats in both 8.5×11 and 8×10 sizes.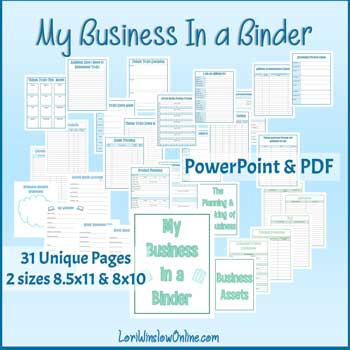 Get Speaking Gigs with a Professional Speaker Sheet
($37) Contributed by: Marie Fratoni
Create your specially-designed and branded professional Speaker Sheet to use when marketing yourself to organizations, associations and communities. Give Event Planners what they need for you to be considered for their next event.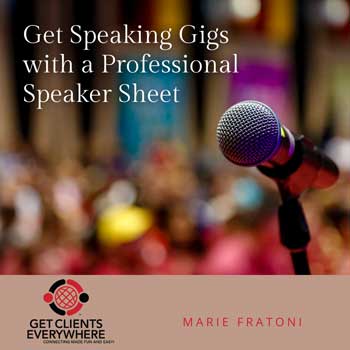 Position Yourself As An Expert
($49) Contributed by: Connie Ragen Green
If you're ready to take your business to the next level, you must position yourself as an expert in your niche. With "Position Yourself As An Expert" you'll become part of a community of like-minded individuals who are taking the necessary steps to stand out from the crowd and share their knowledge, experience, and expertise with the world!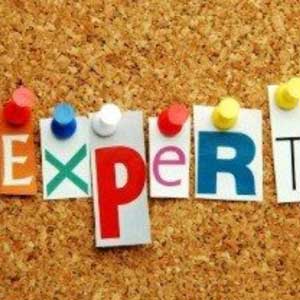 Keeping It Simple Website Review
($297) Contributed by: Renee Shupe
40% of visitors will leave your website if it doesn't load in less than 3 seconds! We'll run your website through our magic machine and measure all of the details of your website, focusing on what really matters to help you get found online in 2021 —and we'll tell you about it all. The Keep it Simple website report will help you discover what to fix – jargon & gibberish-free!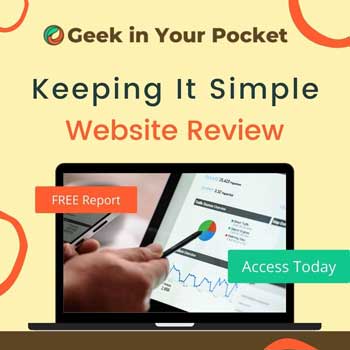 Grow Your Email List Challenge
($47) Contributed by: Theresa Robertson
When it comes to social media the only thing you can really own is your email list. That's why it is imperative that we spend more time learning how to move potential clients from all the different platforms into our system where we can build relationships that lead to sales. Join me on November 1st as I launch a 30 grow your email list challenge.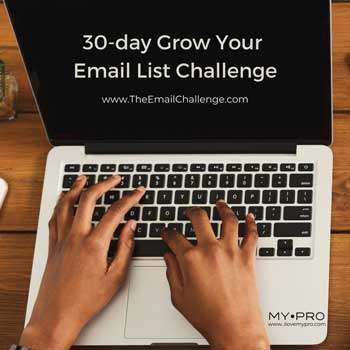 Cybersecurity At Home eBook
($27) Contributed by: Tammy Rourk
Easy-to-understand, simple to apply, Cybersecurity tips to make sure your online environment is safe and secure.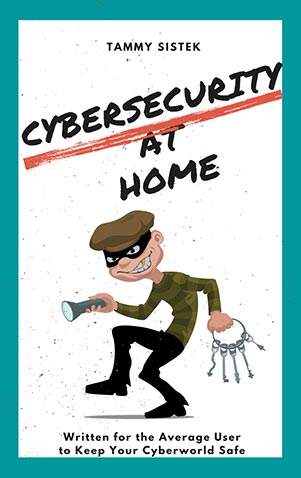 Socigraphics Gold
($27) Contributed by: Ellen Finkelstein
There are SO many people competing for the attention of your ideal customers and clients! The BEST way to boost and maintain your visibility and get engagement is to post on social media daily with EYE-CATCHING graphics. But creating the graphics takes time. And you probably aren't a graphic designer. Outsourcing the graphics takes LOTS of money, even if you use Fiverr or a VA from abroad—because you need so many. SociGraphic Gold solves these problems, EASILY! You get pre-made graphics and all you do is change the text and the image. And the video instructions will show you how to do this in a few seconds! It's GOLD because you can mine these graphics again and again to create gold for your business.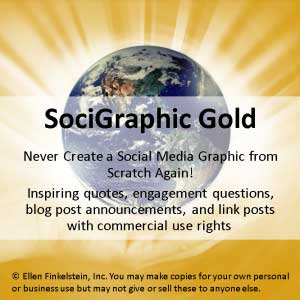 Proactive Webinars Training Program
($147) Contributed by: Danielle Beauchemin
Comprehensive training program to help you leverage webinars to grow your list, increase your revenue and become an industry expert. Plus once you go through this training program you can start offering webinar services to your clients.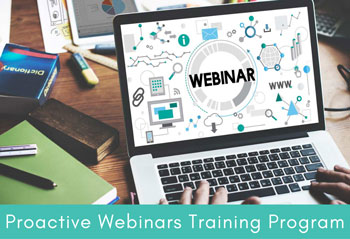 HireMyMom Job Seeker Package
($25% off any package) Contributed by: Lesley Pyle from HireMyMom
FINALLY a place to find great Remote Work Opportunities
Now you can find great jobs, work from home, and improve your skills – all in one place.
At HireMyMom, we cater primarily to work-from-home moms who are looking for legitimate opportunities. We thoroughly screen every business to ensure our job listings are high-quality and offer the flexibility and pay moms deserve.
Get started today to find your ideal remote work opportunity with three package options. With your offer here from VAVS, you'll get 25% off any package you select!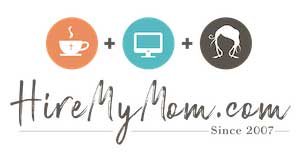 Save 70% on Adminja for 7 Months!
Contributed by: Bryan Lewis from Adminja
Clear your headspace and get ALL of your ducks in a row with Adminja!
Designed exclusively for today's Virtual Assistant, Adminja makes it easy to keep your VA business organized and running smoothly. With Adminja you'll automate your client plans, status reports, invoices, forms and tasks, effortlessly track your time, accept client payments and capture every last detail so nothing falls through the cracks.
VAVS20 attendees will get 70% off an Adminja Solo subscription plan for 7 months!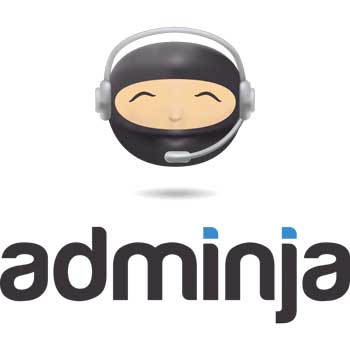 Over $5,000 in premium training tools and all 20 Speaker recordings just waiting for you to grab!
3 Reasons You Should Upgrade…
The VIDEO recordings are an awesome asset to have in case you miss one of the LIVE webinars. Having access to all the recordings is like attending a college online for service-based entrepreneurs to learn how to get booked solid with clients. Having the recordings at your fingertips allows you to work through each of the 20 pieces of training and implement the strategies into your business on your own timeline.
The Slide Notes are handy to have to print out before each speaker hits the podium so you can write your own notes and takeaways on them.
The SWAG BAG! Well, who in their right mind wouldn't want access to the BONUS training products and resources in our SWAG BAG? 😉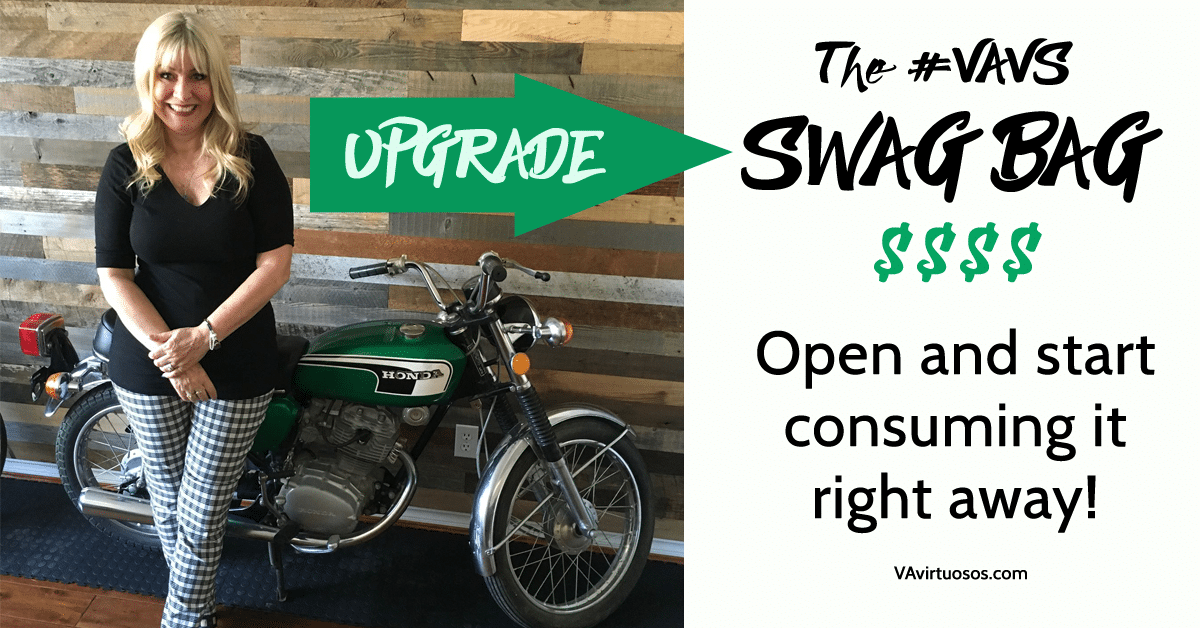 See You at #VAVS!
Your Host,
Tawnya Sutherland