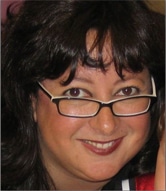 Setting up expectations and intentions for the consultation in a manner that will keep the potential client engaged creates a positive mindset and—before you even speak a word—may actually be the most decisive factor in their choosing to work with you.
Unless you have a link on your website for clients to schedule their consultation, generally, the first contact with a new client will be via email. Have a template/standard script such as: "Thank you for contacting me and let's schedule a time to speak; here's a link to my calendar." If you don't have a calendar link such as TimeTrade, then offer a script such as: "Please propose some dates and times and I will confirm one that fits my schedule." You will eventually see a pattern of days/times that work best for you, at which point you can propose those. I personally find Tuesdays to Fridays, between 1:00 and 4:00 p.m. Eastern Standard Time the most convenient.
It shows efficiency to send a "Looking forward to our discussion" email. Confirm the date and time and who will be initiating the call. If you're calling, reiterate the phone number: "This is the number I will be calling to reach you." If they're calling, then remind them of your phone number.
To set up consultation expectations and to state the intentions of the conversation, in your email you would include wording along the lines: "During our discussion, I would like to understand what currently is not working for you in your business, what your priority projects are, and what expectations you have of a Virtual Assistant. I will address your specific support needs and be happy to discuss with you my rates and packages and how I work. We will then go over the next steps if you'd like to move forward."
Giving them this overview of what to expect sets the tone. I can share with you that as soon as I get on the phone with clients for the consultation, most dive into the discussion without any need for me to set it up, invariably expressing gratitude for the helpfulness of my prior communication.
I haven't inundated them with emails. I literally sent just one. But it's the professionalism in setting up the expectations that they're responding to. They knew what we would be discussing. They knew what to expect. They felt reassured about what was to come, and they hadn't even spoken with me yet.
They start thinking to themselves…if this is the way she operates her business, I certainly can rely on her to represent my business in a professional manner too. These first impressions—before you speak with a client—take on major significance. If, on the other hand, you handle this early interaction in a way that seems disorganized, it will likely reflect poorly as a first impression.
To learn more, visit http://www.UpscaleYourVirtualAssistantBusiness.com
Written by Jaimie Skultety. Author Bio: http://bit.ly/JaimieSkultetyBio