Wow, ONLY 7 days now until our #VAVS event goes LIVE! I am super excited to host this online conference yet crazy busy trying to get ready for it too! You couldn't even imagine what goes on behind the scenes to put an event like this in place. 😉 AND, if that wasn't enough on my platter this week guess what I volunteered to do?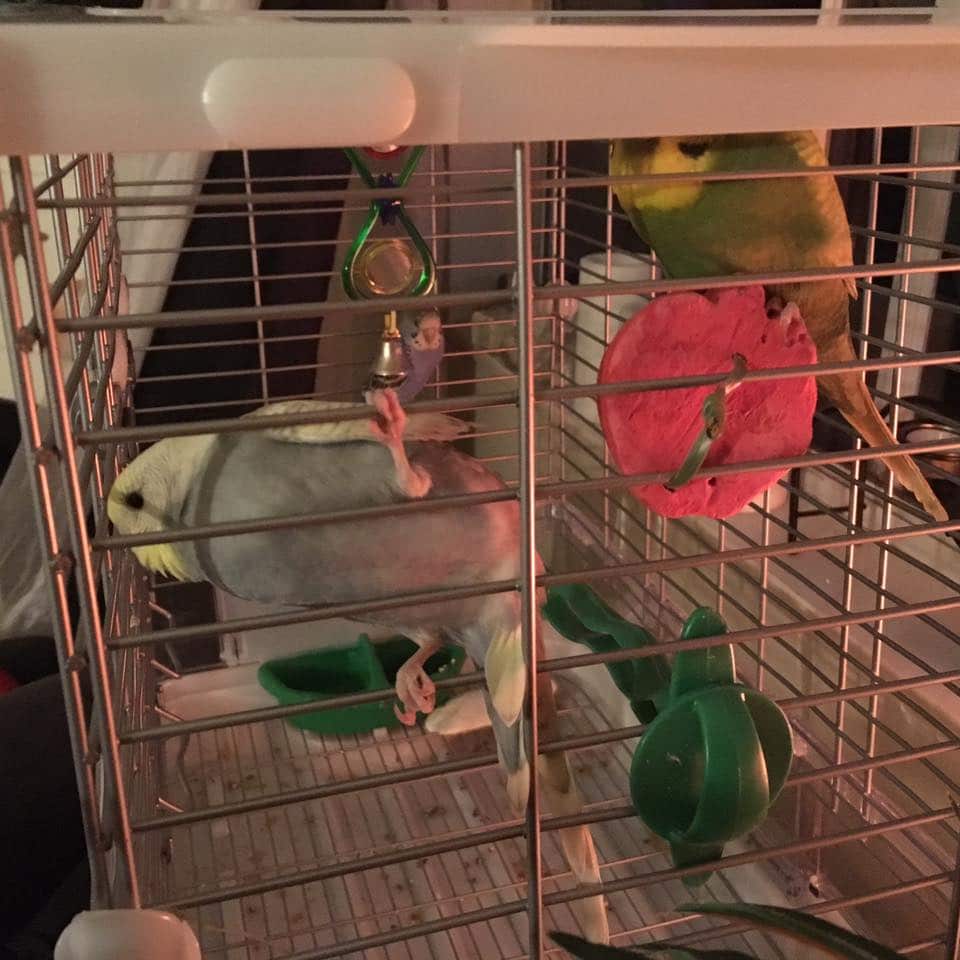 I'm helping some friends out by babysitting their 3 budgies last minute tonight until they can find a new home for them (FREE to a good home by the way, contact me if interested!). Yes I'm a good friend (that or have a hard time saying "NO" to my friends LOL! ). Either way I'm having fun with it but have no clue how to look after them so any advice welcomed. Google has taught me quite a bit the last hour though, YAY! 😉 Here's a pic of these cuties who so far are fairly quiet but think they are tired too from all the commotion moving them to my place tonight.
Aren't they the cutest? 🙂
Back to business here, the past week I've been introducing you to all our speakers that will be presenting at our Virtual Assistant Online Conference in less than a week. I've really enjoyed tracking down these expert speakers to teach you how to FIND and RETAIN CLIENTS in your VA business. I'd like to introduce our next speaker who was high on my list to nail down and make sure we had her on our roster this #VAVS.
May I introduce to you, the warm and wonderful Alicia Jay…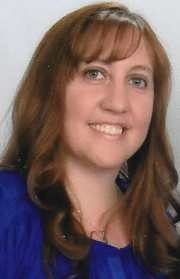 Alicia Jay has been a part of my #VAforum network for many years and she is such a pleasure to know and network with online. It's warmed my heart to watch her business grow over the years into such a success. I'm super proud of all the fantastic and successful Virtual Assistant leaders like Alicia that have passed through our doors over the years. It makes me smile from ear to ear!
Alicia shared this with me the other day which brought tears to my eyes…
"I started following VA Networking when I first came online to start my VA biz in late 2009. I soaked up everything I could from the website and forum and really looked up to Tawnya as a leader in the industry. I presented at #VAVS Season 6 and was a nervous wreck! It was my first time speaking virtually "in public!" I always appreciated that Tawnya was so patient and open to sharing. Now here we are at #VAVS Season 13, and my business has evolved into coaching VAs, but I still look up to Tawnya!" 
I love watching Virtual Assistants like Alicia grow over the years in their business. It's like watching my kids grow up and very rewarding. I feel like the Grandma VA! Seeing Virtual Assistants grow into respected leaders in the VA industry really fulfills and inspires me to continue working hard educating the world about virtual assistance. 🙂
What will Alicia Jay be speaking about at #VAVS?
How and Why to Create a Fabulous Freebie that will Get You Clients
Are you looking for a way to get more clients for your virtual assistant business? Do you wish you could show prospects just how much they NEED you? Have you heard people talk about having a free offer to entice clients but the thought of creating one is overwhelming? Then this session is for you! 
Join Alicia to Learn How and Why to Create a Fabulous Freebie that will Get You Clients
You'll discover:

The facts about building a list of prospects—and how it helps build your business

How to get them to see you as an expert that they HAVE to work with

The style of free offer that works best for both you and your potential clients

How to create your free offer once but attract people with it over and over again
As a business and marketing coach to virtual assistants, Alicia's passion and purpose is encouraging women to follow their dreams of having a business that works around their lives–not the other way around. Her clients say that she helps put things into perspective and orchestrates a plan to get them moving, while being relatable and supportive. On any given day Alicia can be found gardening, listening to music, working/connecting online, riding on the back of her husband's Harley or trying to keep up with her on-the-go little boy! Learn more at Check out her website here.
ONLY 7 DAYS LEFT to get your ticket to #VAVS to help you find and retain clients in your service based business in 2016!
If you haven't got your ticket yet you can learn more about the event by clicking here.
At only $37 to attend LIVE online, to learn from 12 Expert Speakers who are ready to teach you how to find and retain clients in your VA business, well, simply stated… you won't want to miss this popular training event! 😉
BONUS EARLY BIRD DRAW
One more Early Bird draw for all ticket holders to WIN and that is access to my Virtual Assistant Career Training Program (valued at $997).
Good LUCK!
CLICK HERE to Grab Your Early Bird Ticket!
To Your Virtual $uccess,


Tawnya Sutherland, CIMBS
Founder of VAnetworking.com
*The Market Leader For Virtual Assistants Worldwide*
28,500 Members & Growing! Login Now
Follow us on our Social Networks:
PS: PLEASE connect with me on my personal Facebook profile so I have you on my radar. Just send me a quick private message to let me know who you are so I don't think you are some internet troller 😉
CONTACT US:
Email: help@VAsupportdesk.com
TEL: 604-542-9664 (Local Vancouver, BC)
Toll Free: 800-642-6313 (North America)
Mail: Suite 393, 800-15355 24th Avenue, Surrey, BC, Canada, V4A2H9
Affiliate Disclosure: Sometimes I will recommend products and services I have tried or bought myself and 110% believe in. If you click on my link and buy I may even earn a commission and thank you kindly! The products won't cost any more because you click my links either. Sometimes I'm even able to negotiate better prices or add bonuses when you click through my affiliate links. It's a win/win. Want to Become an Affiliate?