Over the next few days leading up to Season 13 of #VAVS, I'm going to introduce to you each of our Expert Speakers who will be speaking at our Virtual Assistant Online Industry conference to help you get to know them better. Mark your calendars clear for May 24-26th as you will not want to miss this online event!
Our THEME this season is Finding & Retaining Clients in Your Virtual Assistant Business.
AND I just had to have the NEW President of the International Virtual Assistants Association (IVAA), Lisa Wells, speak to you on this topic. Congrats Lisa on your new journey in 2016!
Speaking of IVAA, I first met Lisa at an IVAA conference back in 2010 while I was there speaking on Search Engine Optimization. I'll never forget that conference because I was speaking publicly for the first time on optimizing your website for the search engines and was super nervous. To make matters more nerve wracking, the moment I stepped off the plane my face swelled up and I could hardly breath. Whatever was in the North Carolina air I was definitely allergic too. UGH!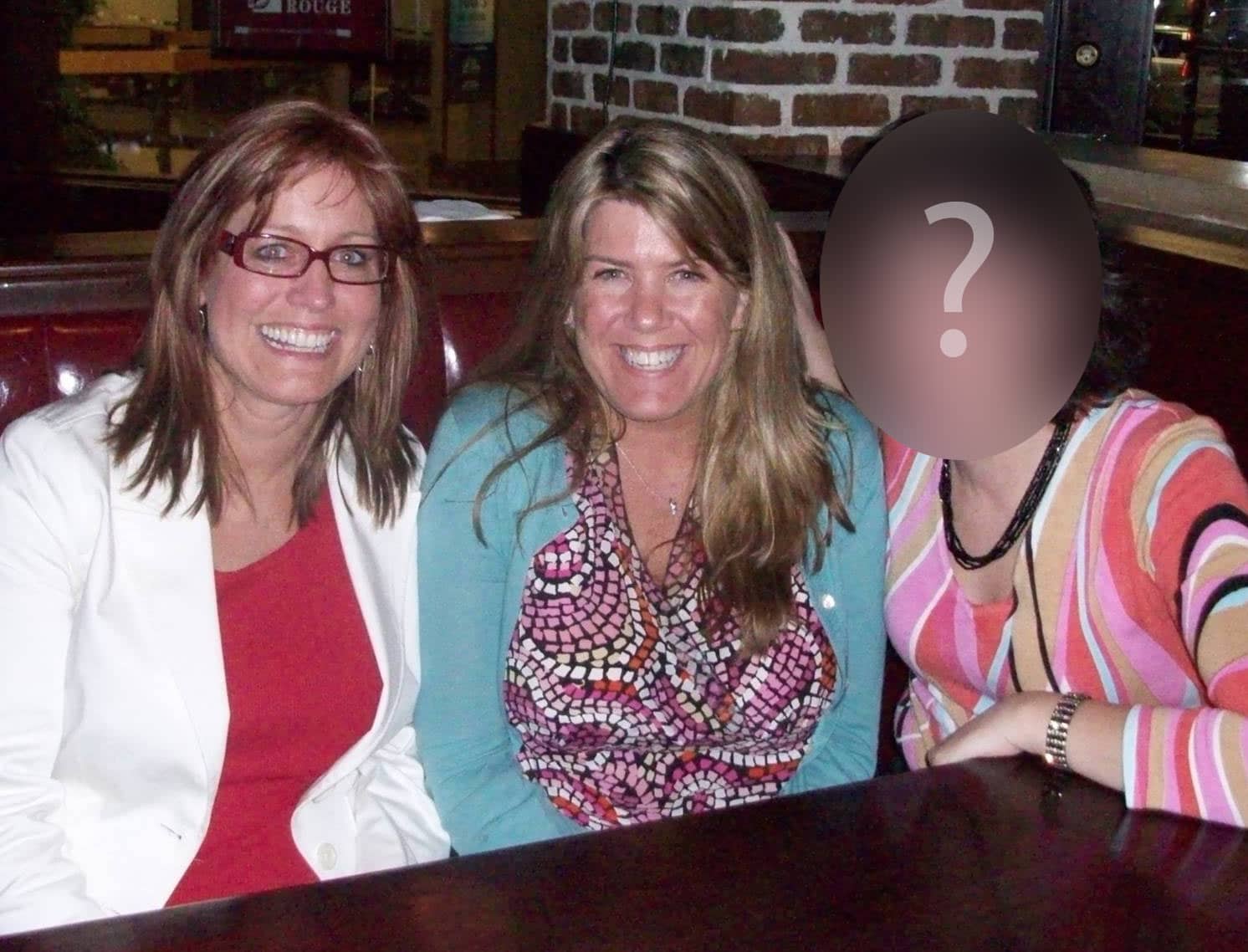 Long story short I got through my presentation and was warmly welcomed afterwards by Lisa Wells who came up to talk about SEO. I really connected with Lisa as she had such a positive vibe to her that just screamed out at you "I'm going to make it big in the VA industry!" (Which definitely came true Ms. IVAA President LOL!) I could feel her passionate energy in the air and knew she had the zest to make it BIG.
Here's a pic of Lisa and I together 6 years ago with another one of our speakers that I've blurred out for the time being to keep you in suspense. I'll talk more about her another day so stay tuned 😉
Over a delicious dinner we connected and the rest is history! We've been friends ever since catching up with one another at other conferences to talk shop whenever we have the chance.
By day, Lisa Wells empowers business owners how to create structure in their business using powerful automation tools and processes. But her real passion lies in helping other VAs grow their online businesses. A Marine spouse for 20+ years, she knows all too well the burdens of living a military lifestyle and never passes up the chance to speak about the benefits of having a portable career. As the founder of Virtual Assistant Trainer and creator of "Virtual Assistant Business Essentials" online training program, she helps VAs build and grow their businesses so they can create the fabulous lifestyle they dream about.
You won't want to miss attending #VAVS as Lisa Wells will be speaking on May 24th about:
Insider VA Secrets on How to Be Client Attractive, How to Avoid Nightmare Clients, & What Clients REALLY Want (it may not be what you think!)
We all know that we need to partner with clients in order to make money, but where to start? And what about those nightmare clients – what can you do to avoid them? Lisa will provide you with the tools, strategies, and know-how that she's learned after working with 90+ clients over the years. She will show you how to attract dream clients and how to avoid the nightmare ones. 

Lisa will go over:
Where to find clients

What clients REALLY want (it may not be what you think!)

How to differentiate yourself and be 'client attractive'

How to set boundaries and manage difficult clients
By the end of this webinar presentation, you'll feel more equipped to deal with one of the more difficult aspects of running your business.
I hope you'll join us for our online Virtual Assistant conference as I've got an awesome lineup of speakers that will rock your socks off and help you find and retain clients.
I'll also be hosting a FREE one hour preview LIVE webinar where you can learn all about becoming a Virtual Assistant, ask me questions, PLUS learn what #VAVS is all about on May 16th, 3pm PDT. Register at our website to get the link to our webinar room. I've already presented it once and if you'd rather watch the video replay, here's access to watch it.
CLICK HERE to WATCH FR-EE Webinar
PS: BIG CONGRATS to our first Early Bird Prize winner Laura Lee who won a One Year VAinsiders.com Membership valued at $333. There are still Early Bird draws left so get your ticket today to be included in them 🙂
Check out the Early Bird Prizes Here 
To Your Virtual $uccess,

Tawnya Sutherland, CIMBS
Founder of VAnetworking.com
*The Market Leader For Virtual Assistants Worldwide*